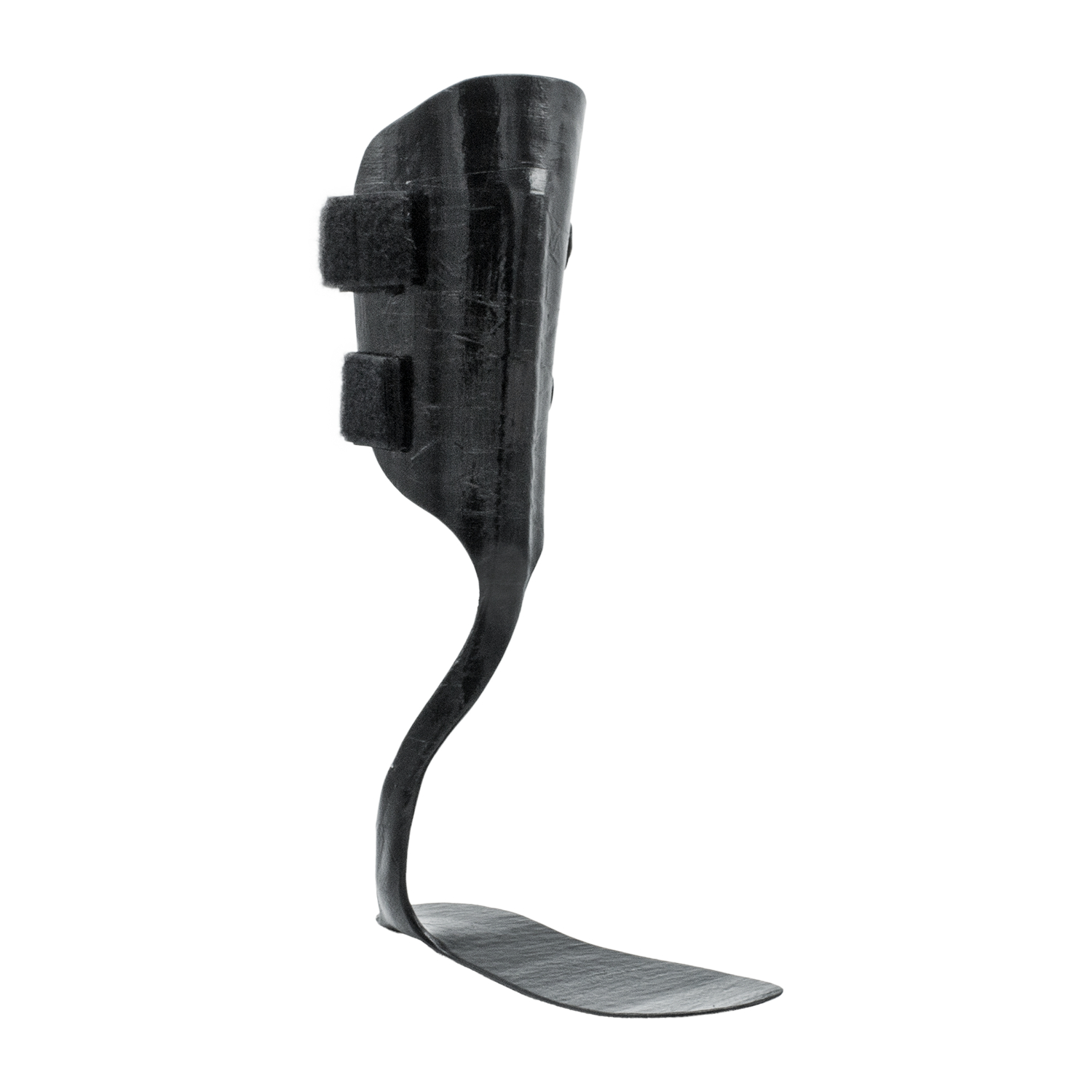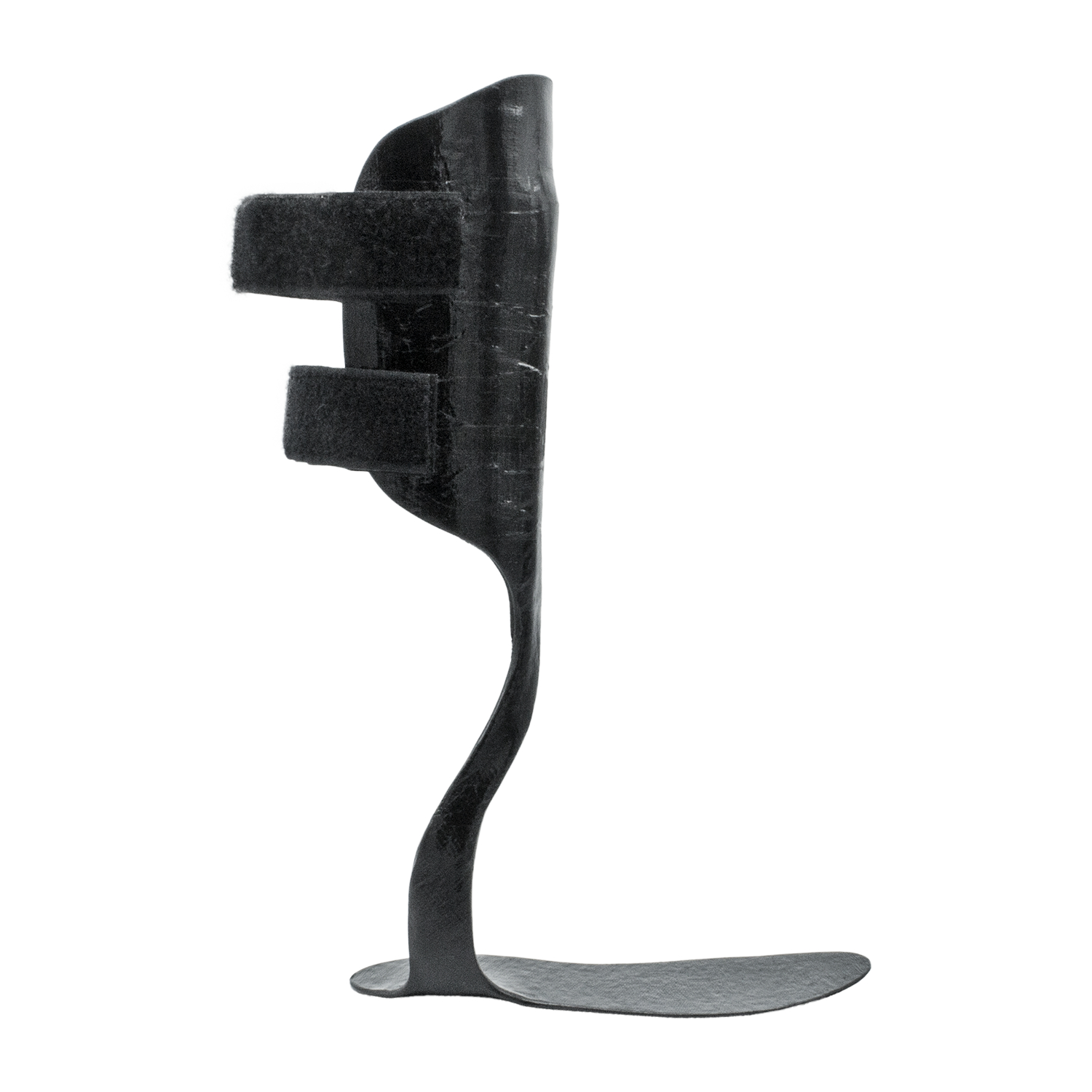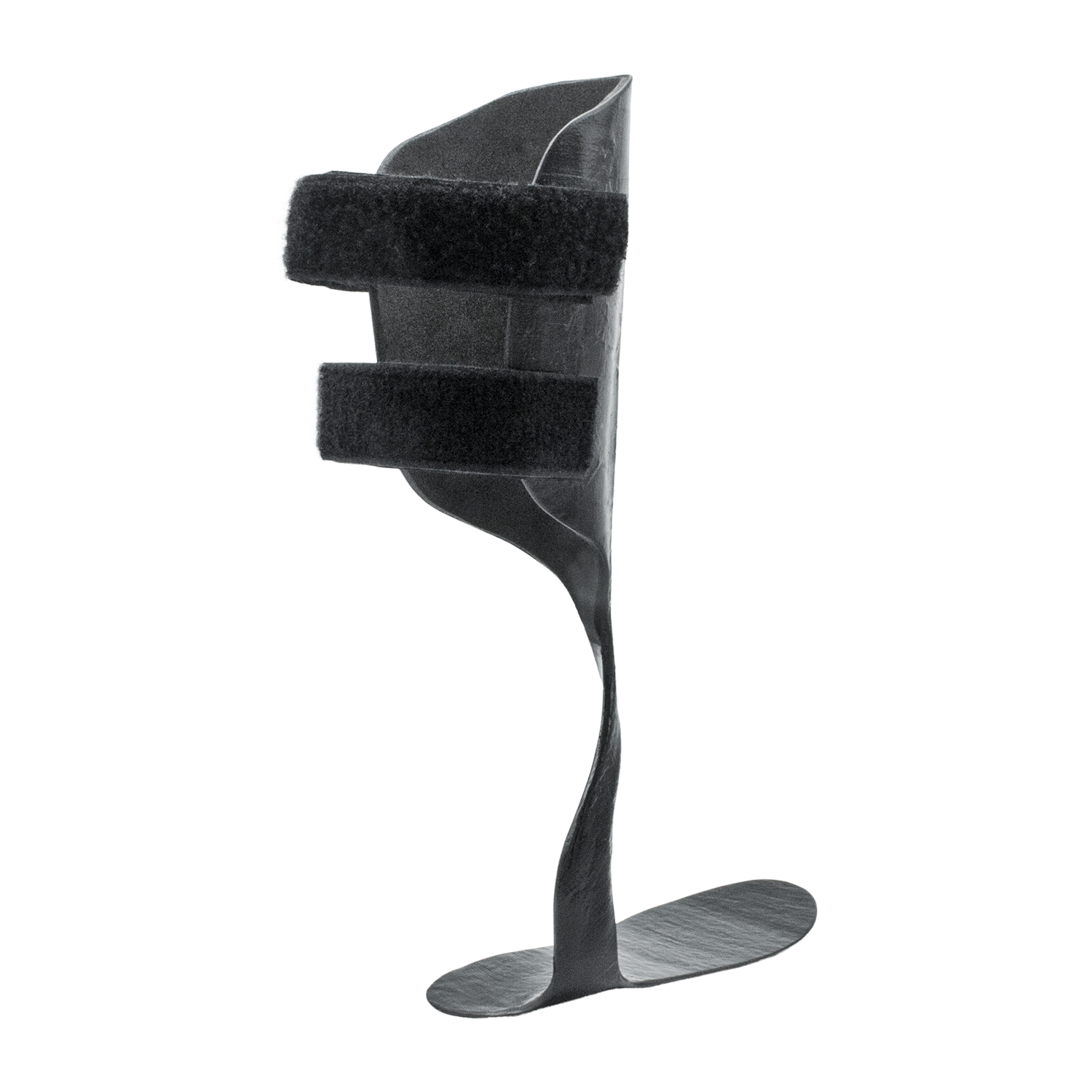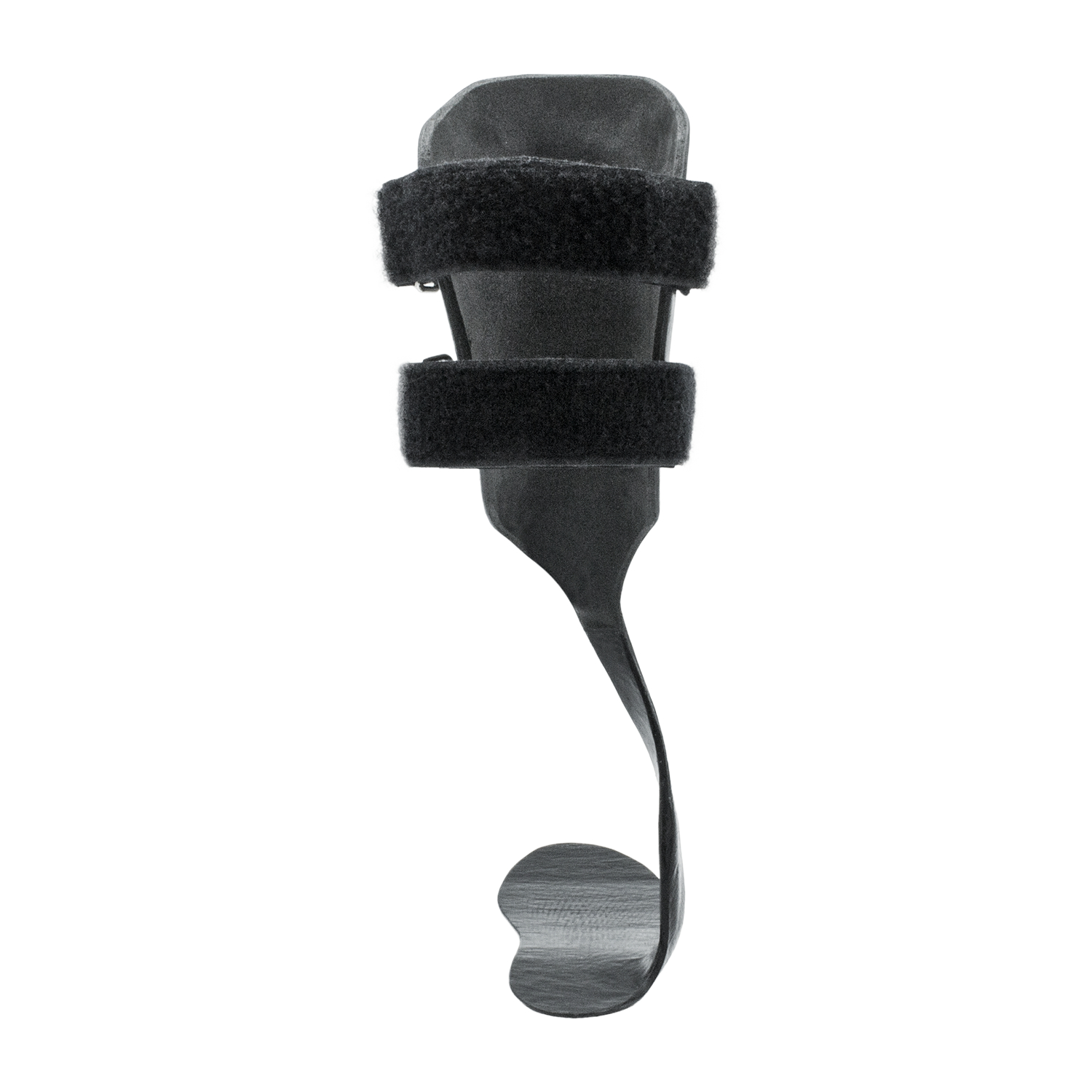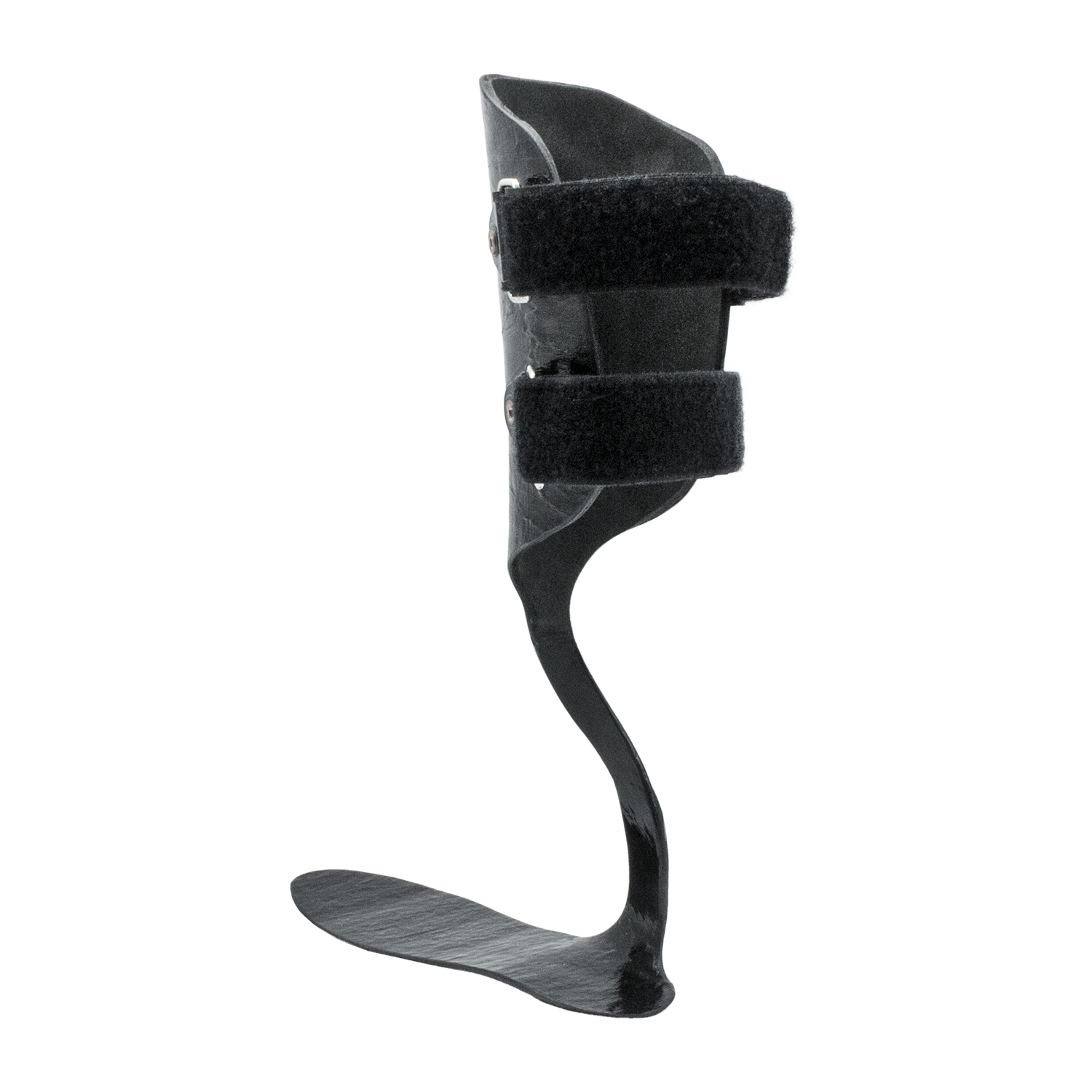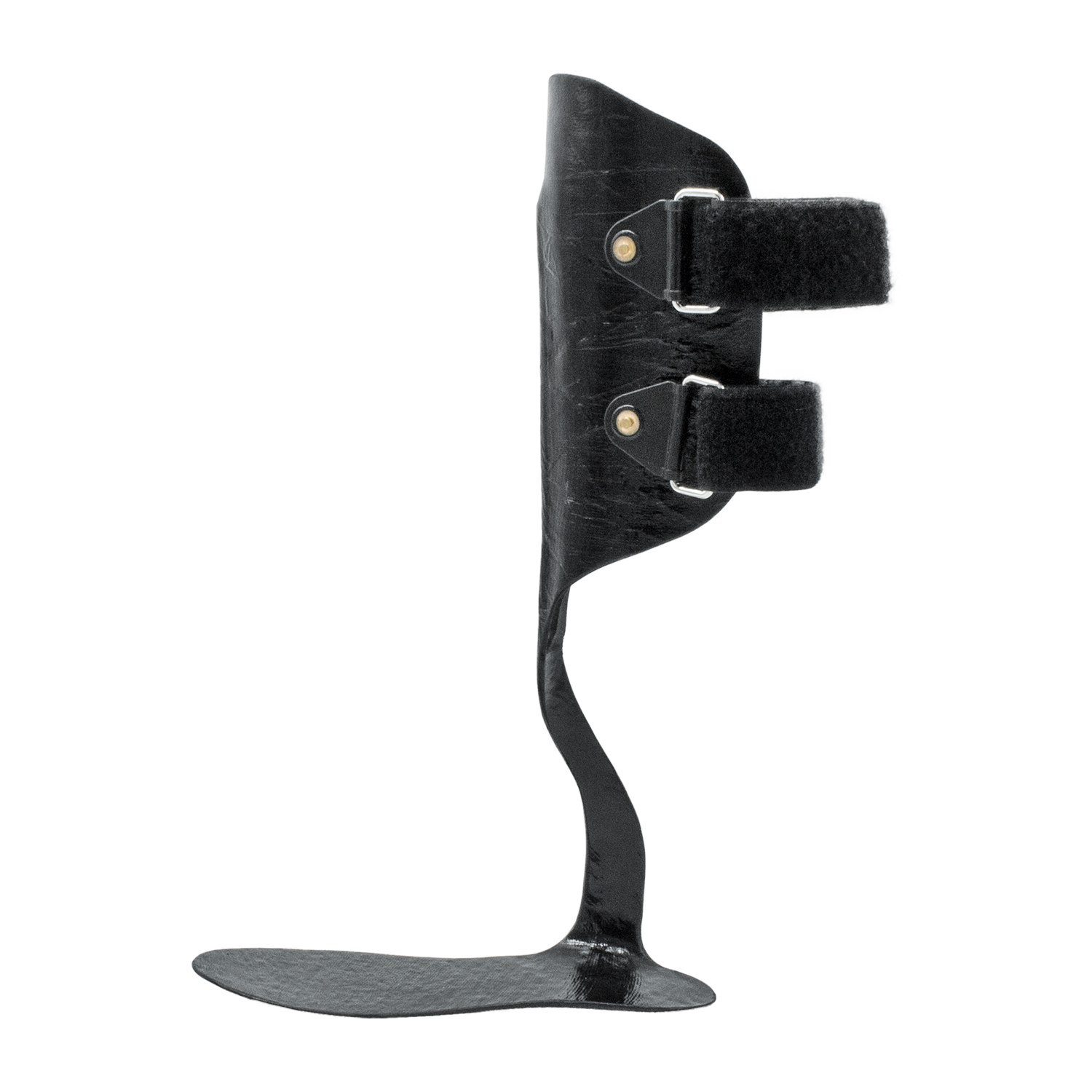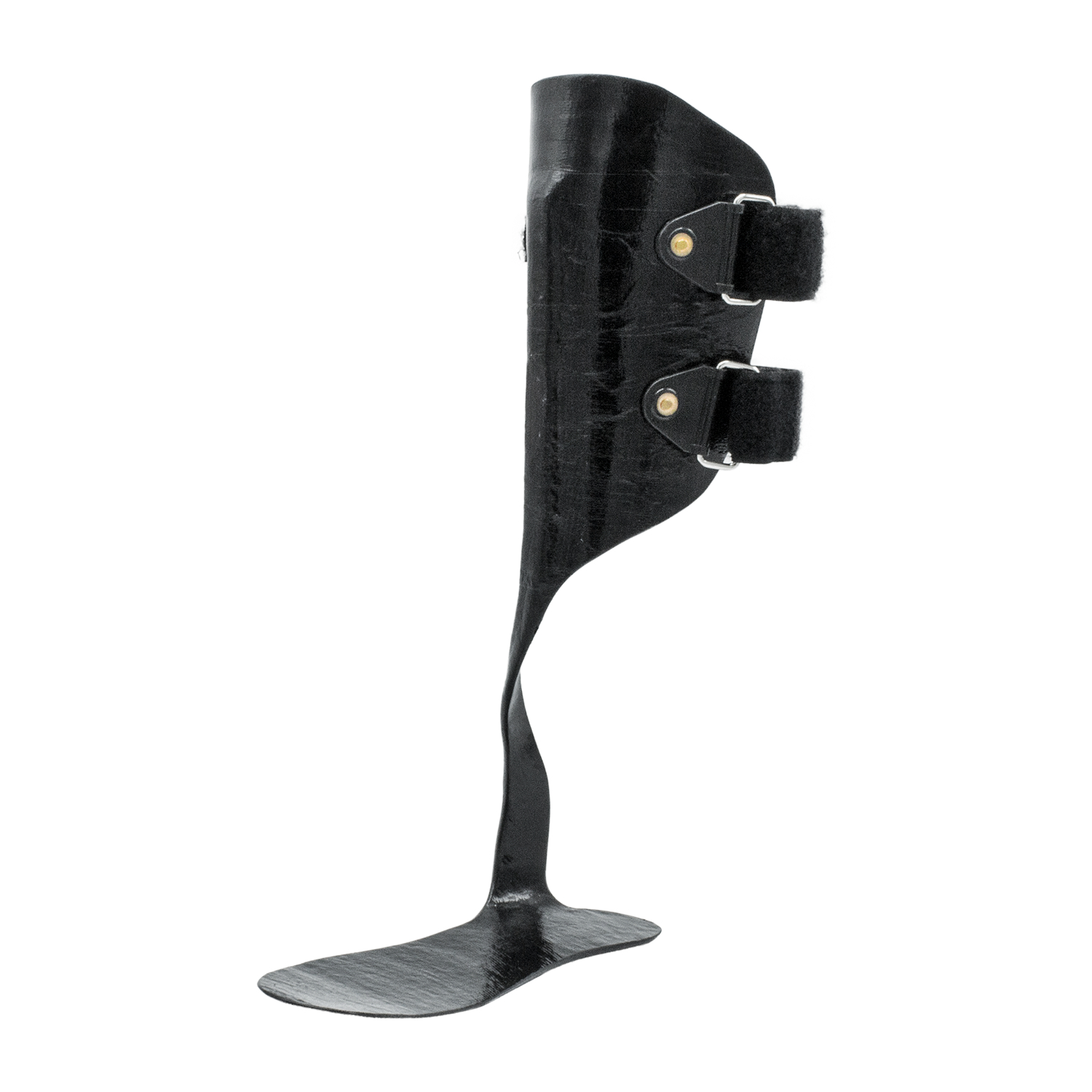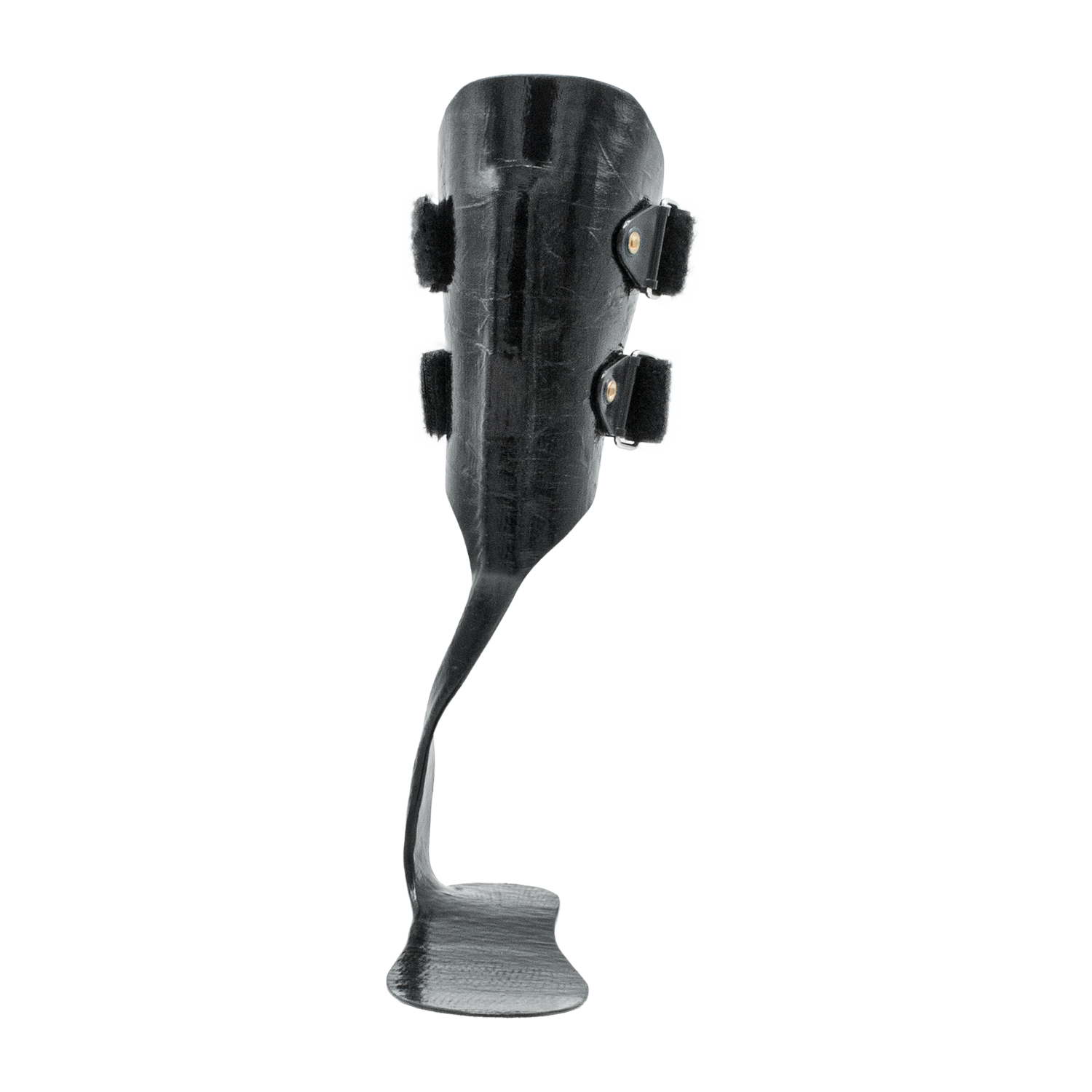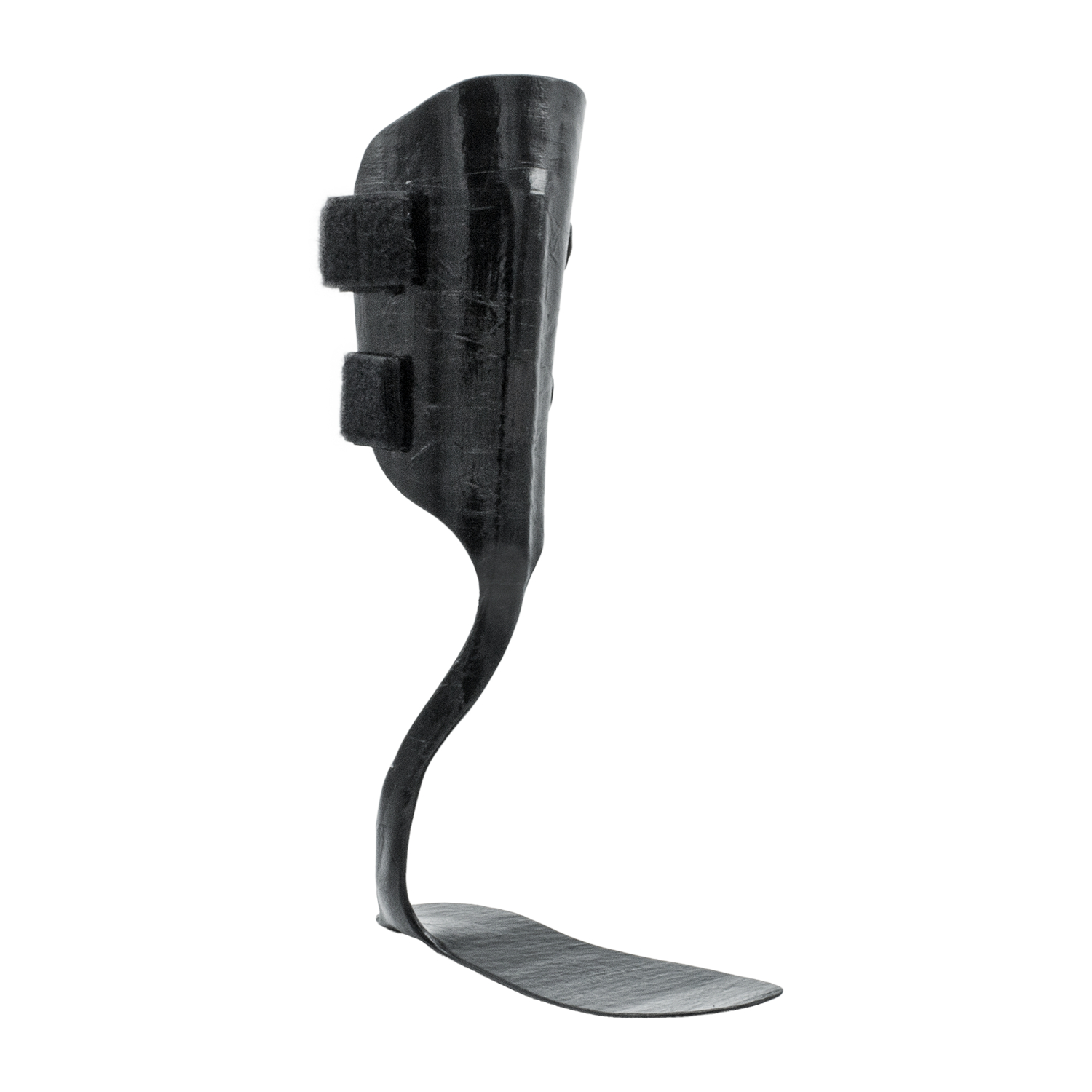 D110F - Dorsiflex Anterior
---
Clinical Indications:
Drop foot with mild to no medial-lateral deformities

Limited passive range of motion

Hemiplegia

Weak plantar/dorsi flexors

Lateral and medial instability of subtalar joint

Stroke
Recommended For:
Patients requiring a lightweight and versatile AFO and presenting the clinical indications listed above
Product Details
The Dorsiflex Anterior brace is a lightweight and versatile orthosis designed to provide a floor reaction effect for patients suffering from drop foot and have limited passive range of motion. This orthosis helps the foot to move safely through the swing phase of gait and subsequently discourages foot slap by dampening the foot strike. It is highly customizable with contoured UCB or flat foot plate options as well as medial or lateral strut placement options. It's carbon fiber construction is strong and durable and allows for an asymmetrical design which in turn provides compatibility with a greater array of shoe gear options.
This brace is formed over a positive model of the patient's foot. A negative impression above the height of the finished brace must be created to correct and hold the foot, ideally with the ankle at 90 degrees and in a semi-weight-bearing or full-weight position. The finished device is crafted by pulling 2 separate sections of composite material over the model with the upper cuff forming anterior to the tibia. This variation of the brace has a low-profile flat foot plate that can easily fit into most shoe gear.
This device is fully customizable per the practitioner's discretion and is available exclusively through licensed medical providers.
---
SUGGESTED Codes
L1945 Ankle foot orthosis, plastic, rigid anterior tibial section (floor reaction), custom fabricated
L2820 Addition to lower extremity orthosis, soft interface for molded plastic, below knee section
L2755 Addition to lower extremity orthosis, high strength, lightweight material, all hybrid lamination/prepreg composite, per segment, for custom fabricated orthosis only
L2755 Addition to lower extremity orthosis, high strength, lightweight material, all hybrid lamination/prepreg composite, per segment, for custom fabricated orthosis only