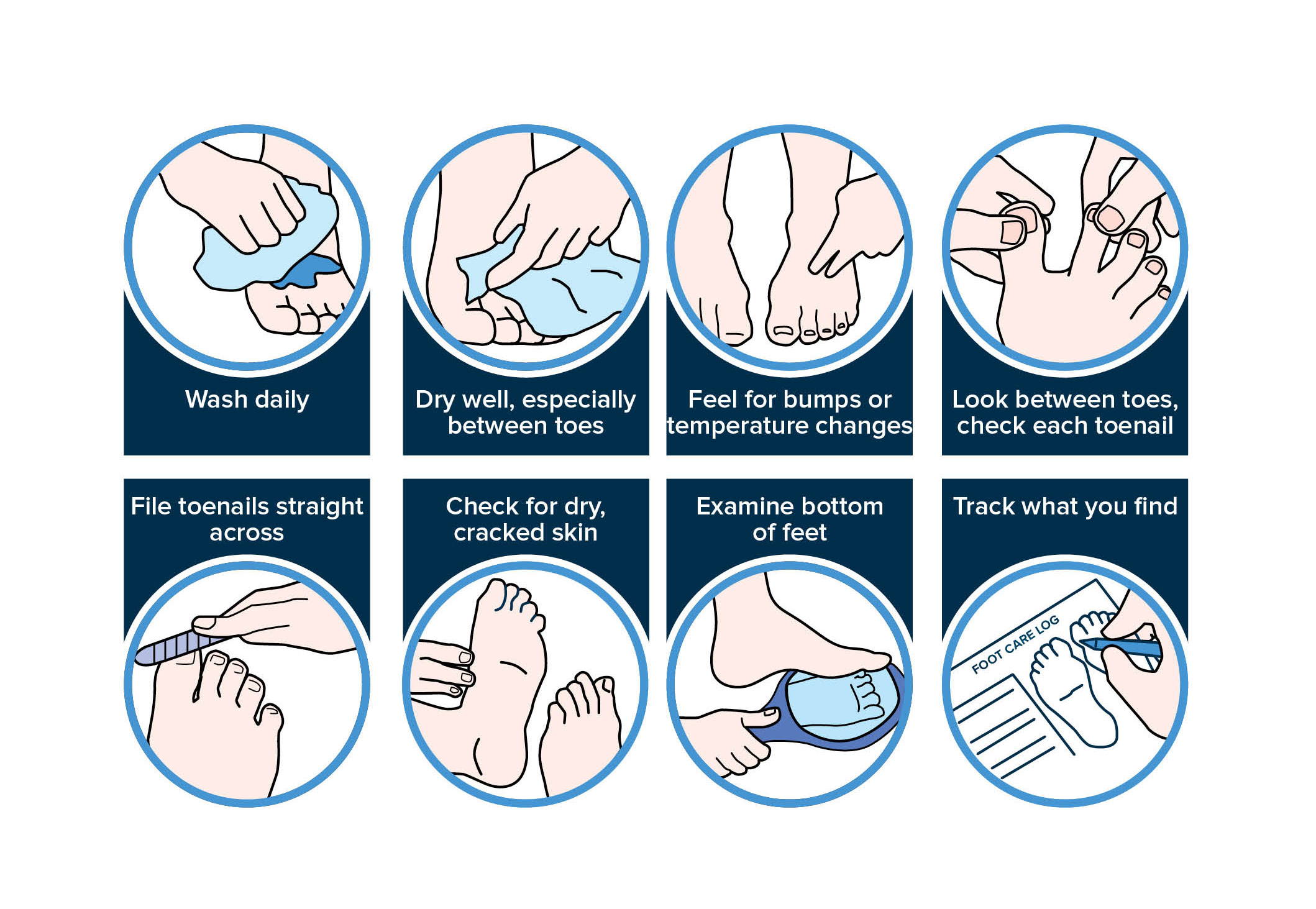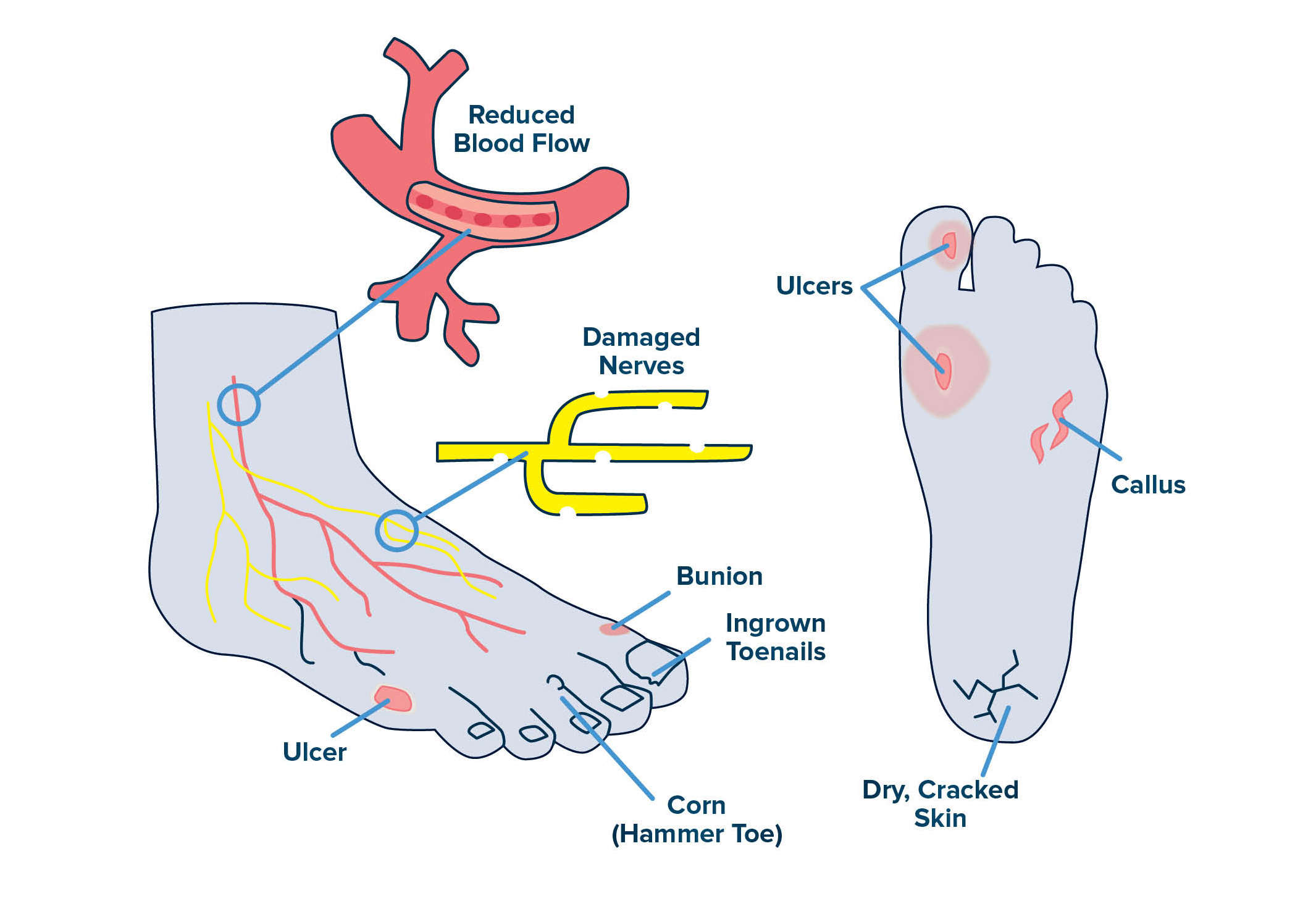 ---
---
Suggested ORF Modifications
Diabetes Complications and Amputation Prevention
Patients with diabetes are likely to face dangerous foot problems. Neuropathy and poor blood circulation are likely to lead to unrecognized irritation, injuries and ulcers that progressively develop into worse conditions. Neuropathy ensures that injuries and pains are not felt, while poor circulation ensures that those injuries do not heal. This makes it likely for even a small cut, blister, or foot infection to develop into a much worse infection that can lead to amputation or even the loss of life if entirely ignored.
Issues:
Ulcers and sores that do not heal. Poor circulation and neuropathy prevents sores from being recognized and healing on their own. These can lead to progressively worsening infections.

Calluses and ulcers can develop from sock and shoe wear. The development of these can be entirely unnoticed due to neuropathy.

Neuropathy can lead to changes in the structure of bones, joints and tendons of the foot leading to the collapsing of the arch of the foot and the curling of the toes. These conditions are known as Charcot Foot and Hammertoes.

Diabetic neuropathy can also lead to numbness, tingling and weakness of the foot. This can all lead to a loss of balance.
Proactive and Preventative Measures:
Daily examination and tracking of your feet for inflammation, excess warmth, skin irritation, nail irritation, discoloration, fungal infections or sores.

Trim nails carefully.

Always wear clean, dry socks.

Keep your feet warm and dry.

Visit doctors to treat calluses. No self-treatment or self-procedures.

Buy properly fitted diabetic shoes and socks.

Avoid aggressive washing of the feet.

Wash your feet in lukewarm water and never hot water.

Work with your doctor to treat your diabetes with lifestyle changes and medications.
Sources:
https://footcaremd.org/conditions-treatments/the-diabetic-foot/diabetic-foot-problems 
https://footcaremd.org/conditions-treatments/the-diabetic-foot/the-diabetic-foot-and-risk 
https://www.foothealthfacts.org/conditions/diabetic-complications-and-amputation-prevention
https://www.foothealthfacts.org/conditions/diabetic-foot-care-guidelines 
https://www.foothealthfacts.org/conditions/diabetic-peripheral-neuropathy