Foot Impression Techniques
---
Foot Impression and Frame Fabrication Method Outcome Variation Chart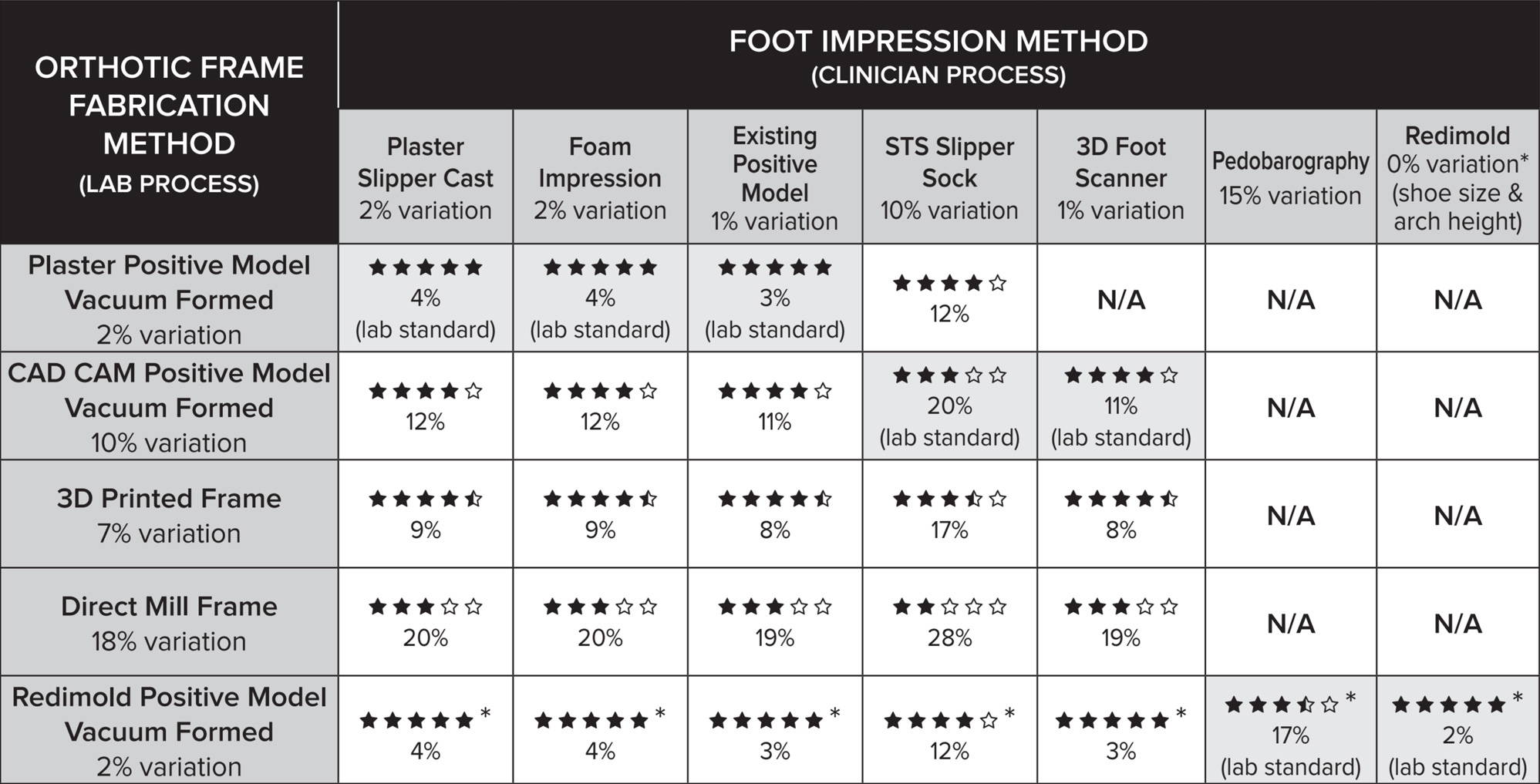 * Because the redimold method has no physical or digital foot impression, the congruent accuracy from patient foot to cast is unavailable. However, the congruent accuracy from positive model to vacuum formed frame has a low degree of variation.
Standard Orthotic Lab Methods for Frame Fabrication and Foot Model Data Storage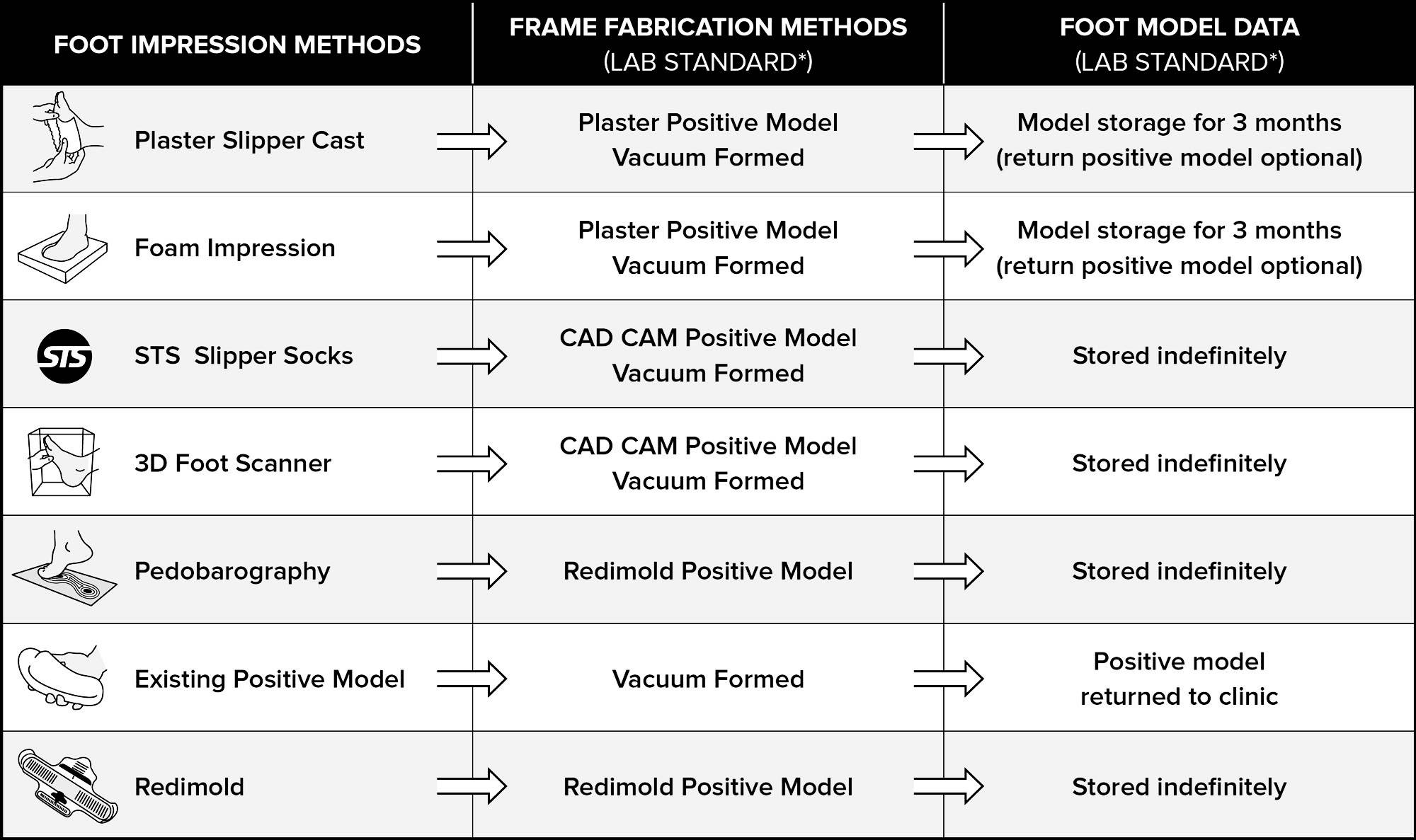 * Requests to change standard frame fabrication methods and foot model data are welcome. To change a clinician's fabrication and foot model data storage methods contact hello@kevinrootmedical.com
Order your Ordering Guide today and receive a complimentary trial custom foot orthosis for your clinic.