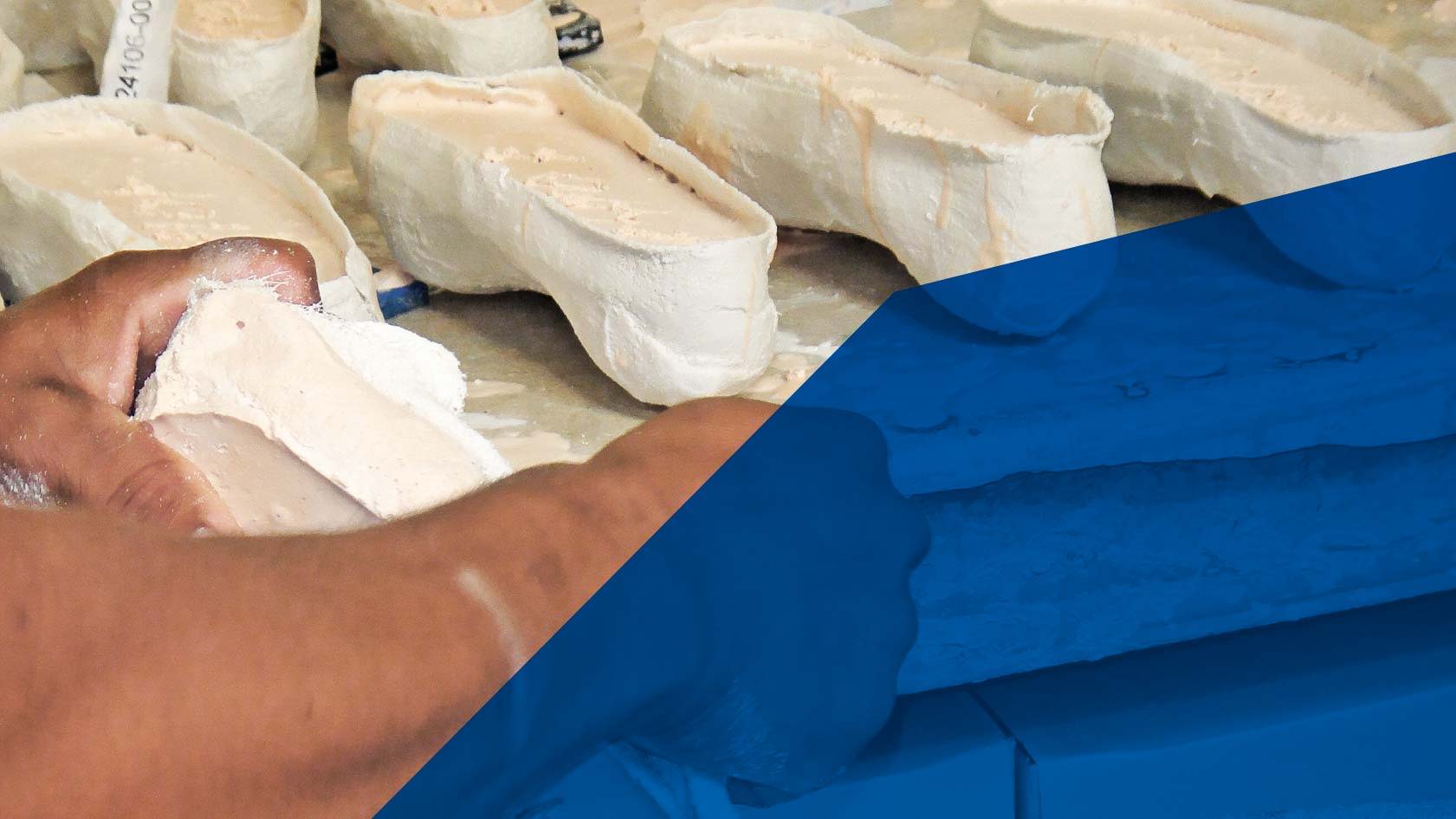 Positive plaster model fabrication process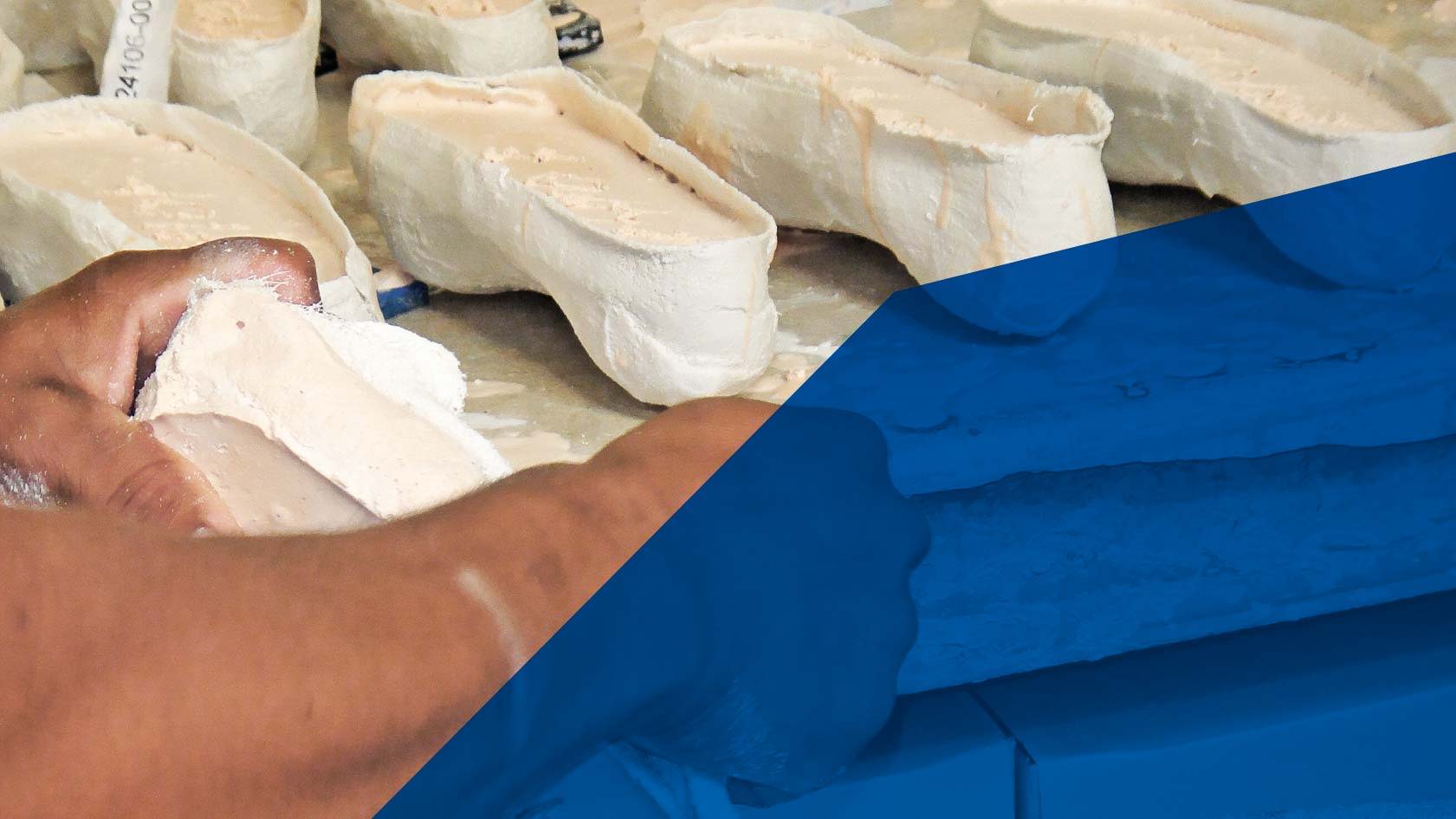 Positive plaster model fabrication process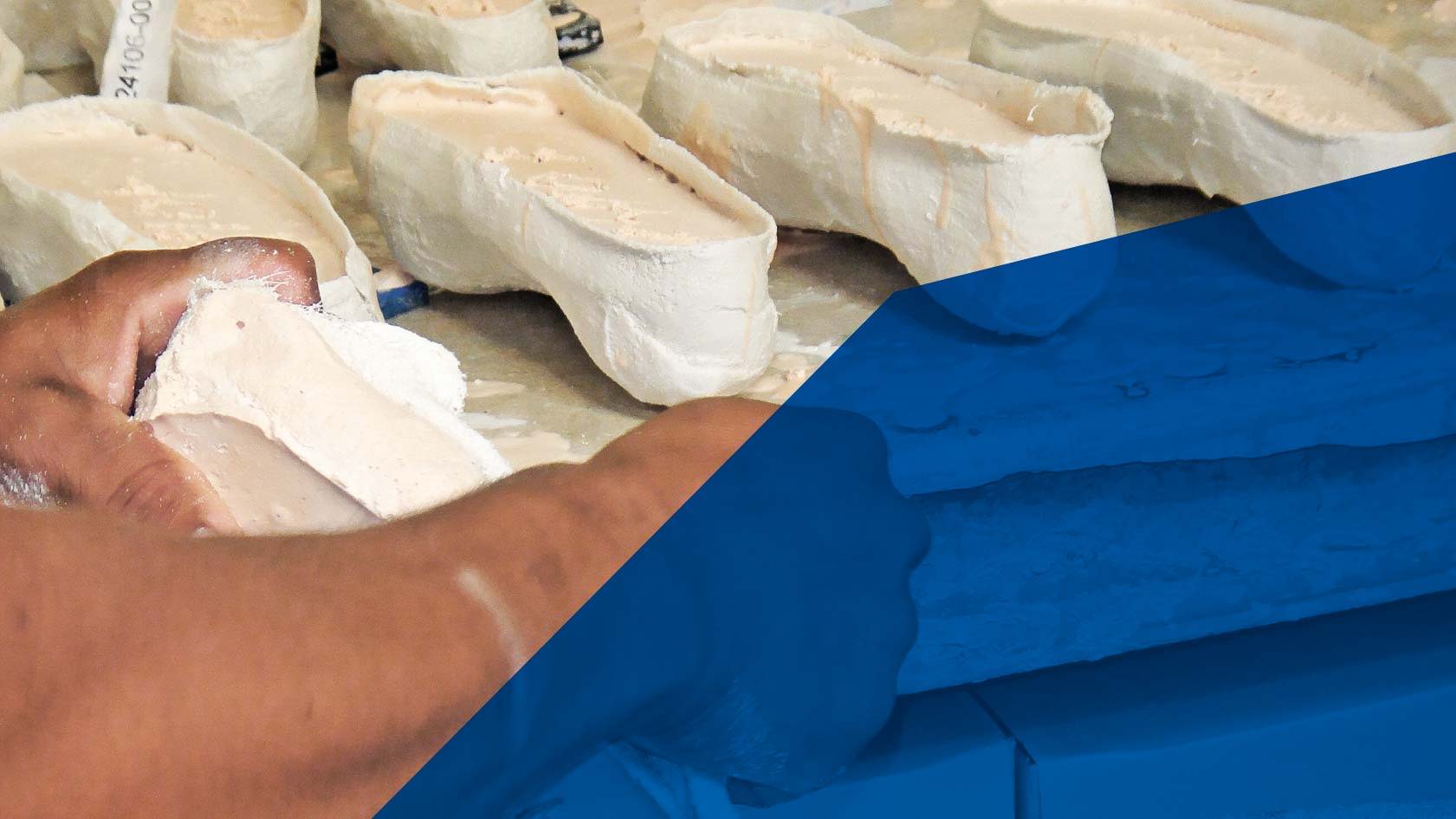 Positive plaster model fabrication process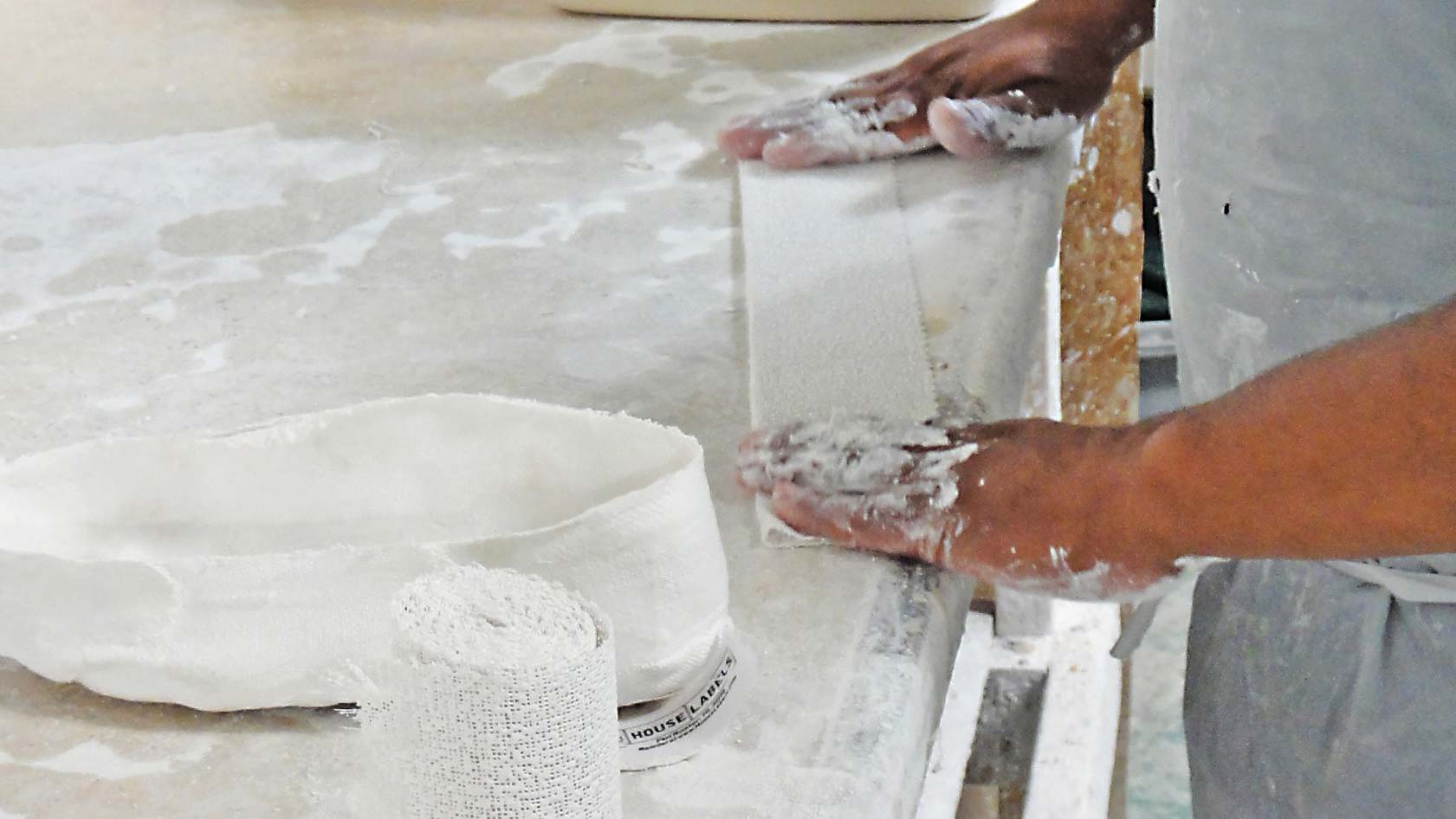 When a patient's plaster casts enter the laboratory's production line, a technician observes the casts and will prep additional plaster wrap as needed.
By applying additional wrap to the casts, the technician is ensuring that the casts will be reinforced when creating a positive model.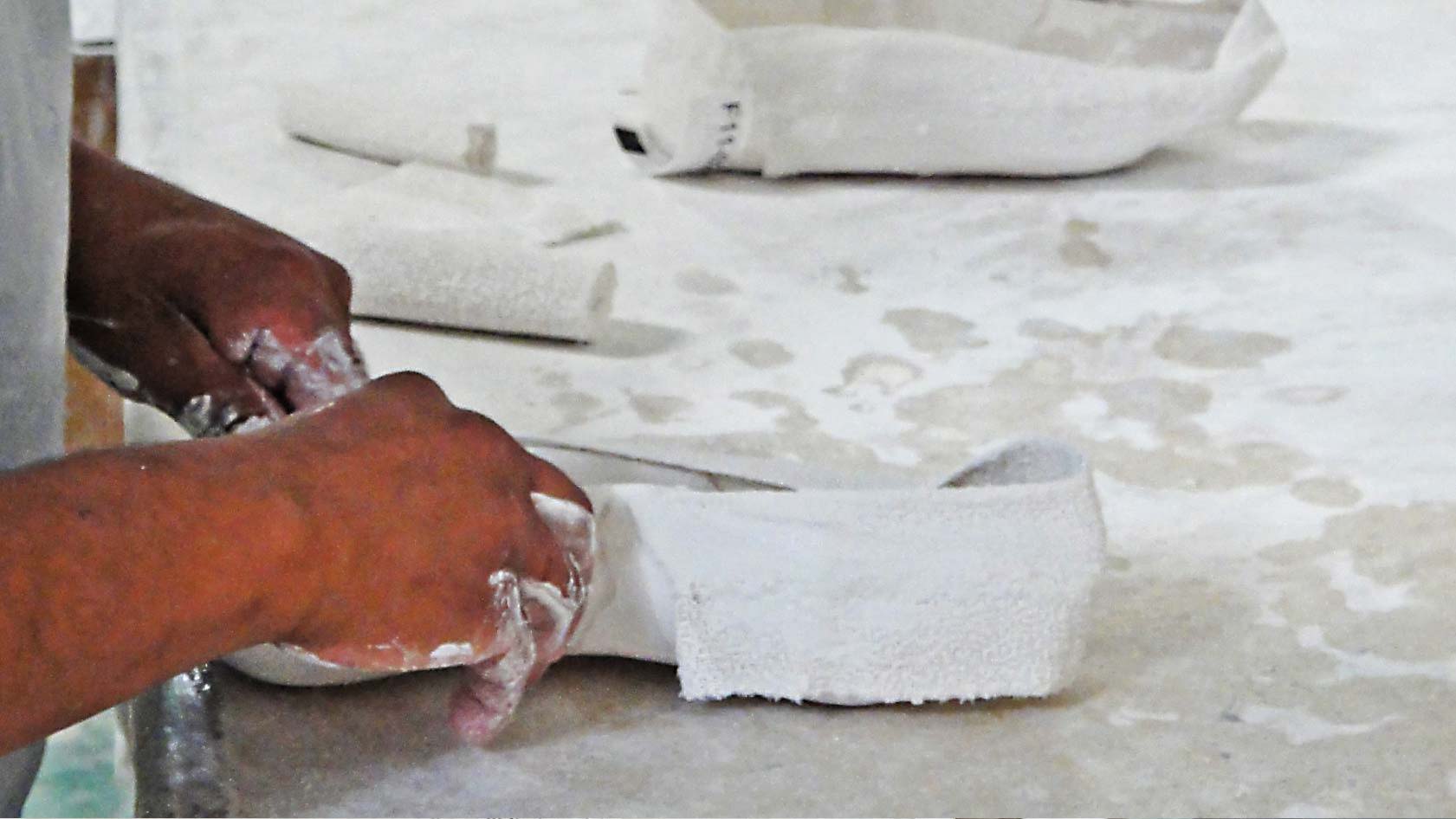 The technician will apply the extra wrap to reinforce and elevate the walls superiorly and fix any residual fingerprints.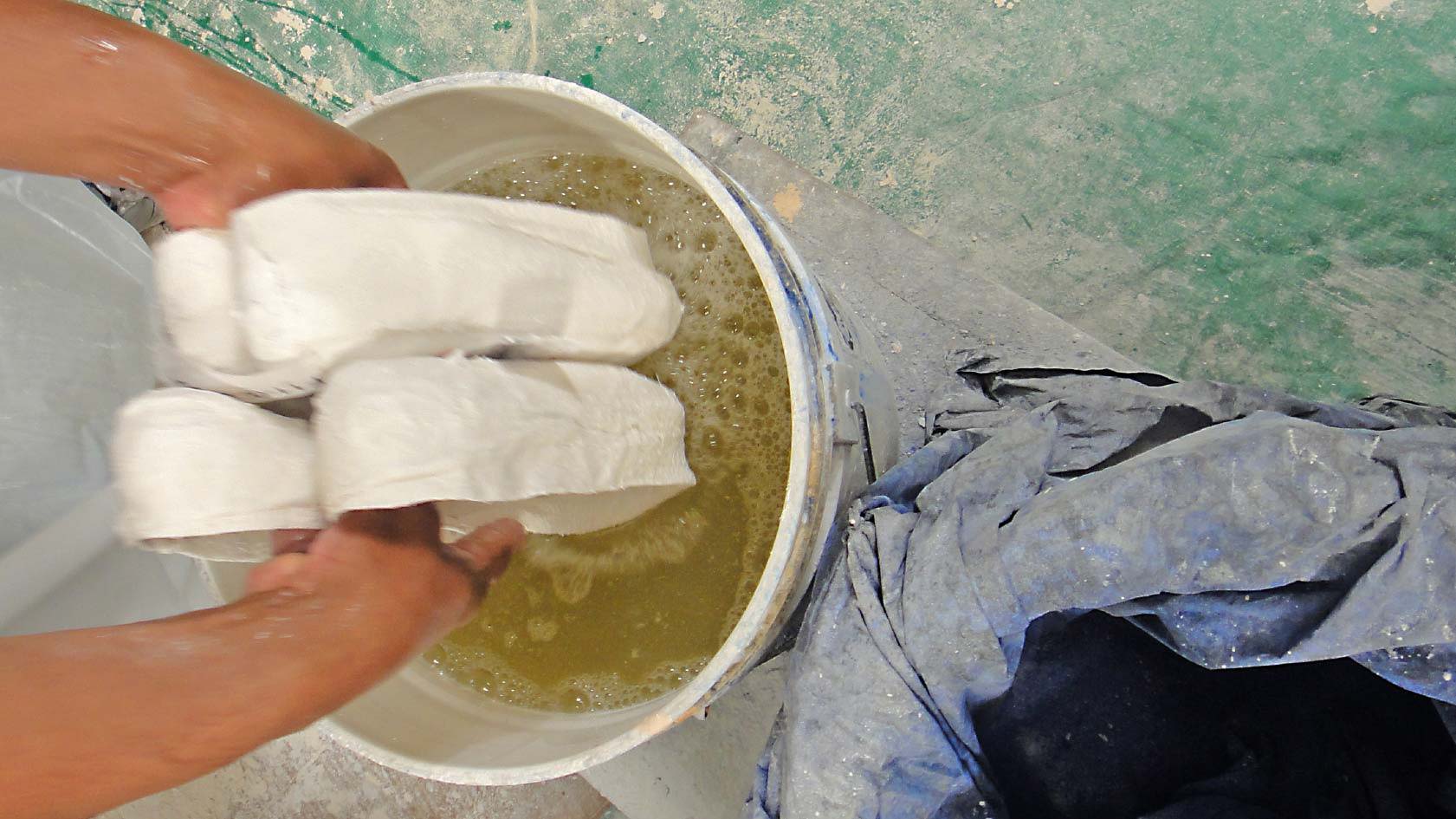 Next, the plaster slipper casts are submerged into a solution of soapy water. This action helps create a separating agent between the plaster casts and the plaster positive model.
The plaster slipper casts are then allowed to dry.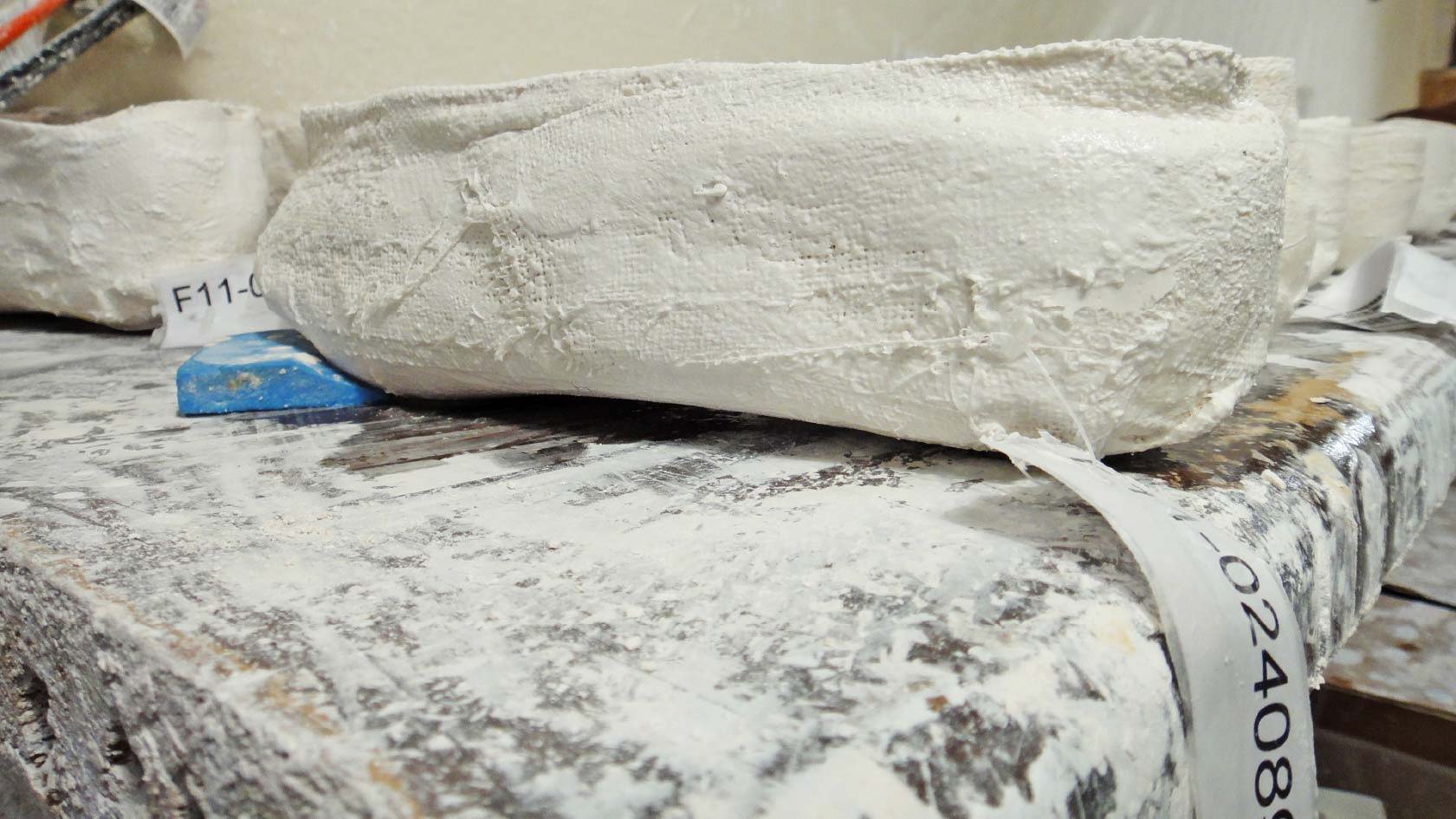 During the drying process, the plaster slipper casts are tagged with serial numbers for easy identification.
Plaster ingredients prepped and combined.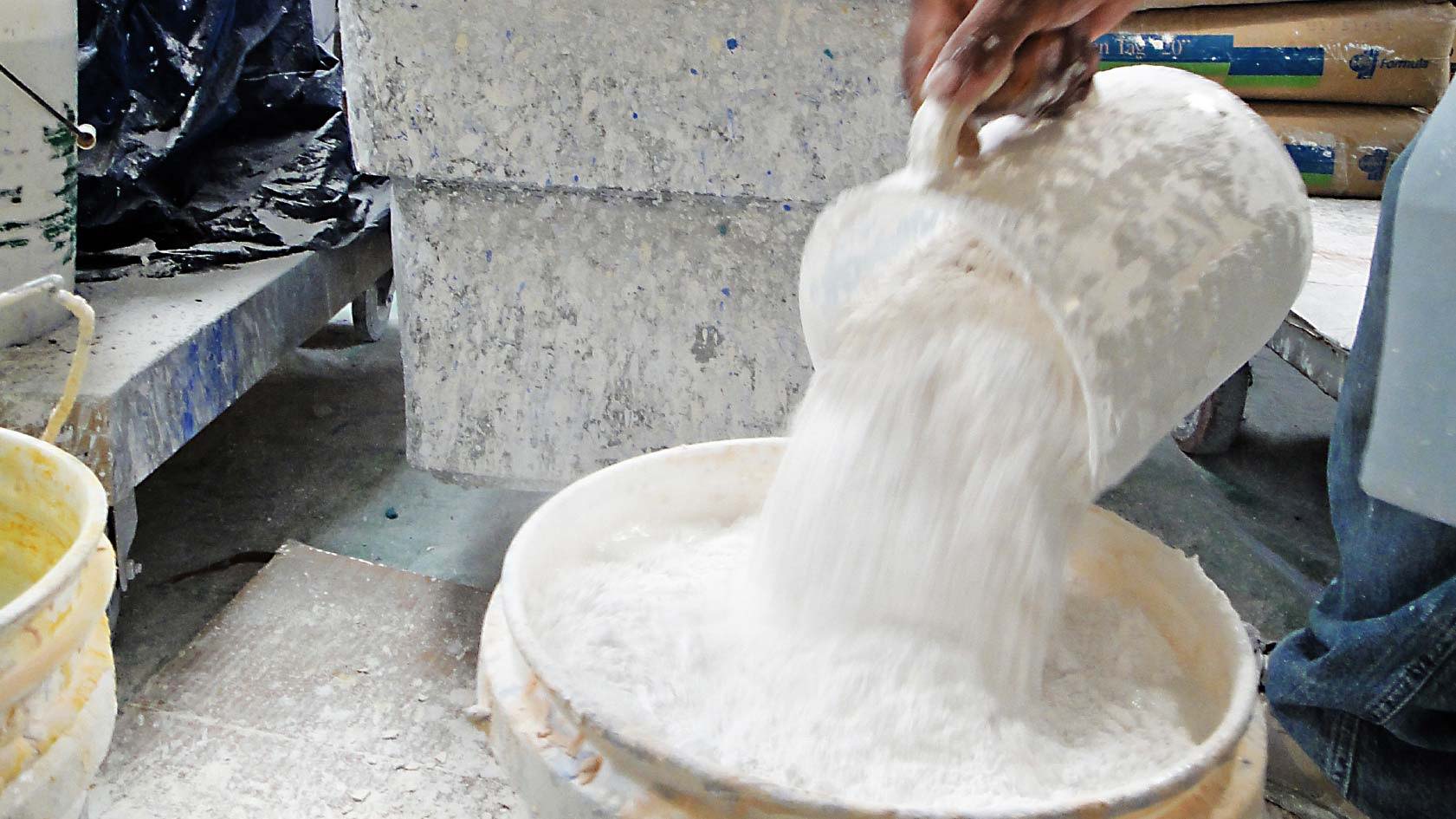 Plaster ingredients poured into mixing bucket.
Color dye is added to plaster mixture. The color difference between a positive model and additional modifications assists technicians visually with later adjustments.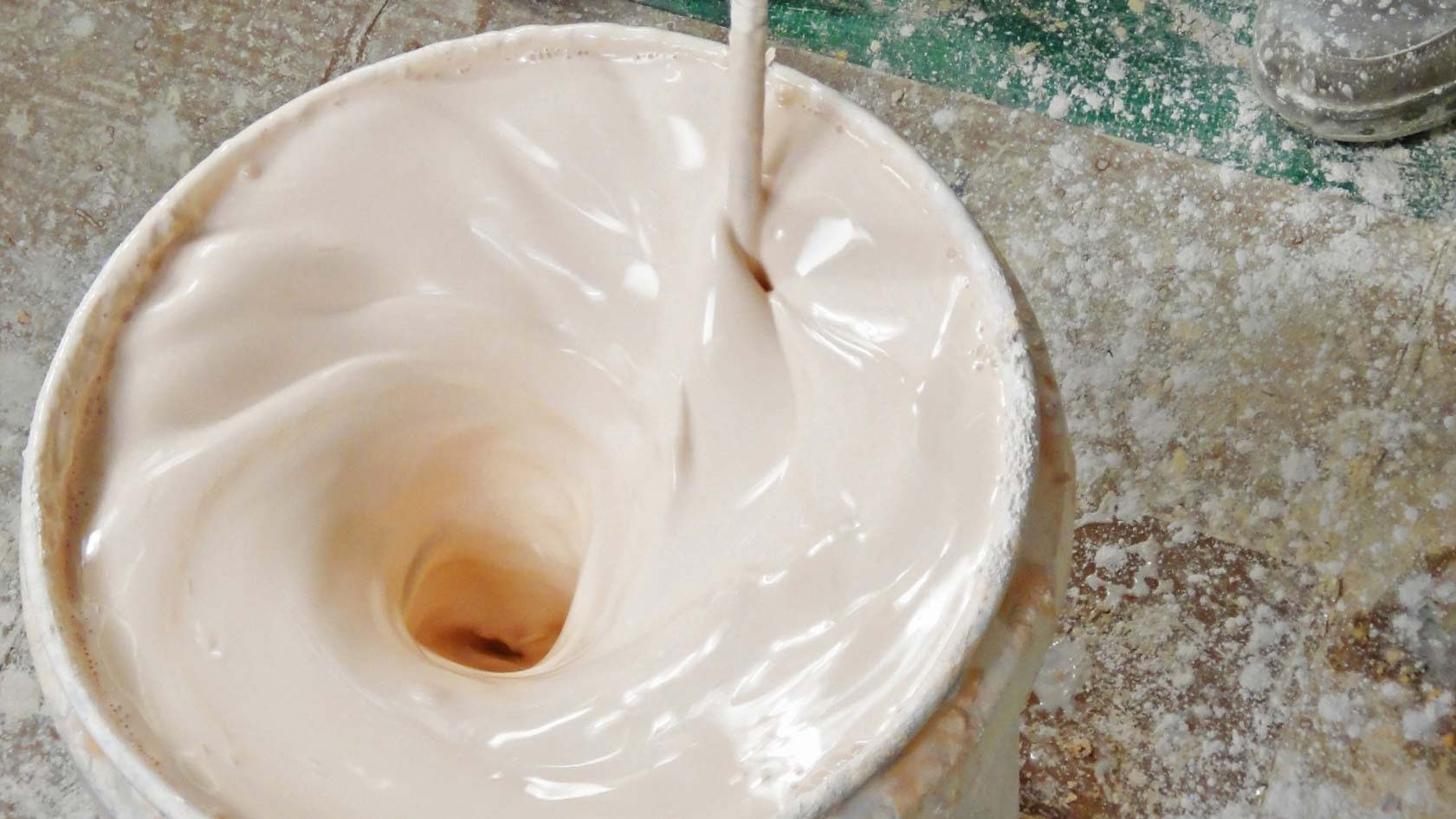 Plaster ingredients mixed thoroughly.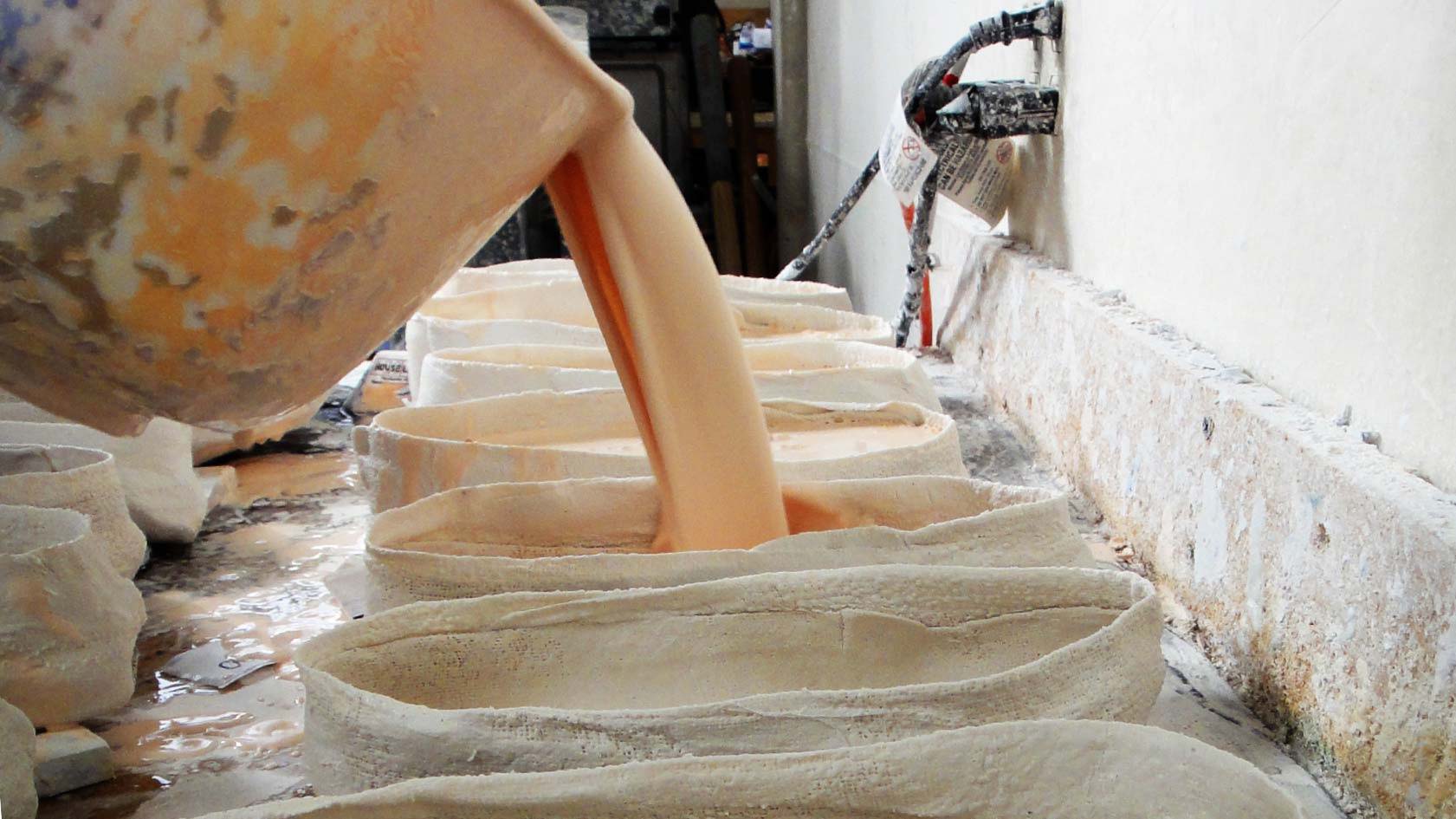 Plaster poured carefully into the patient's plaster slipper casts.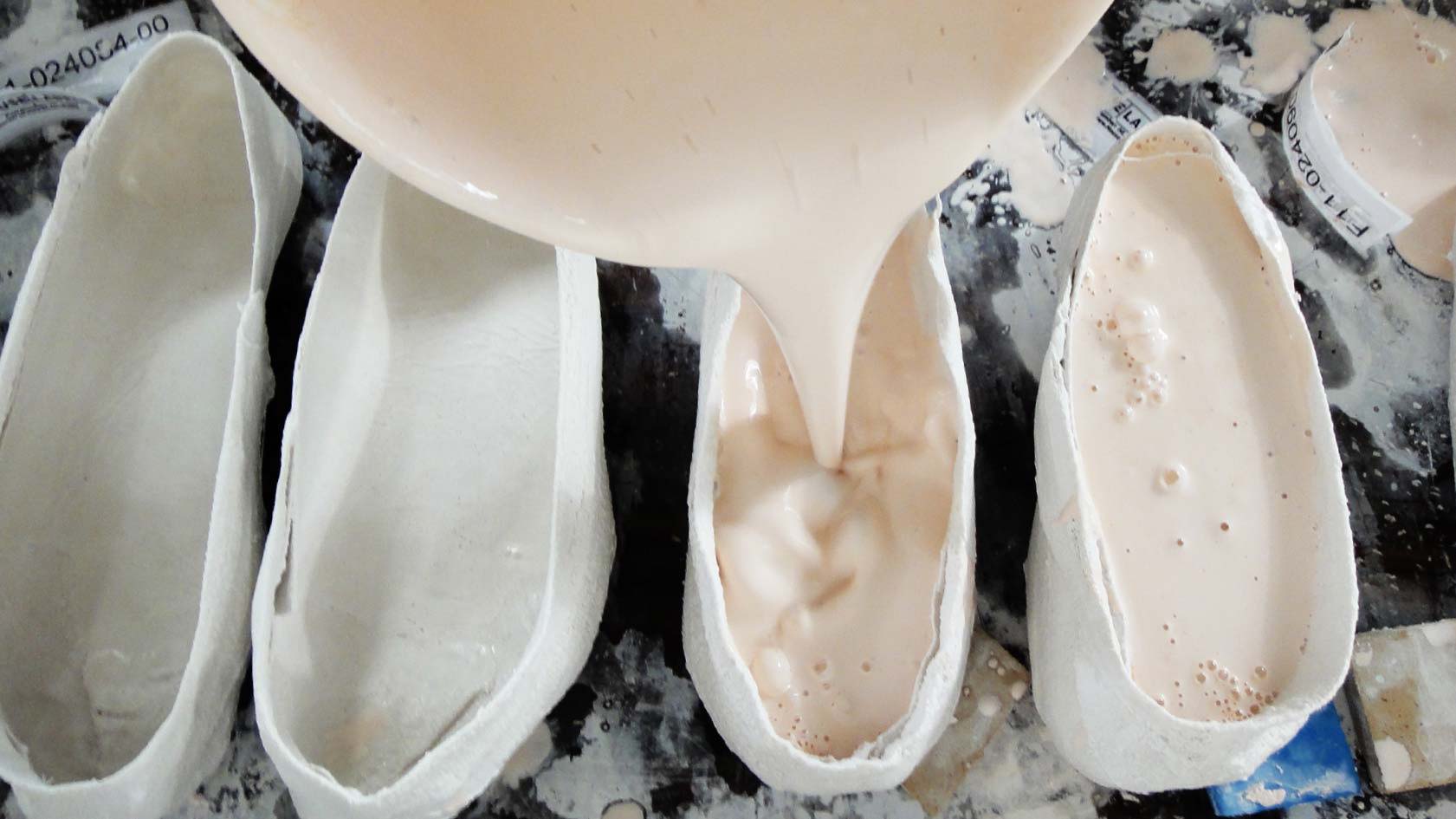 Another view of plaster being poured into plaster slipper casts.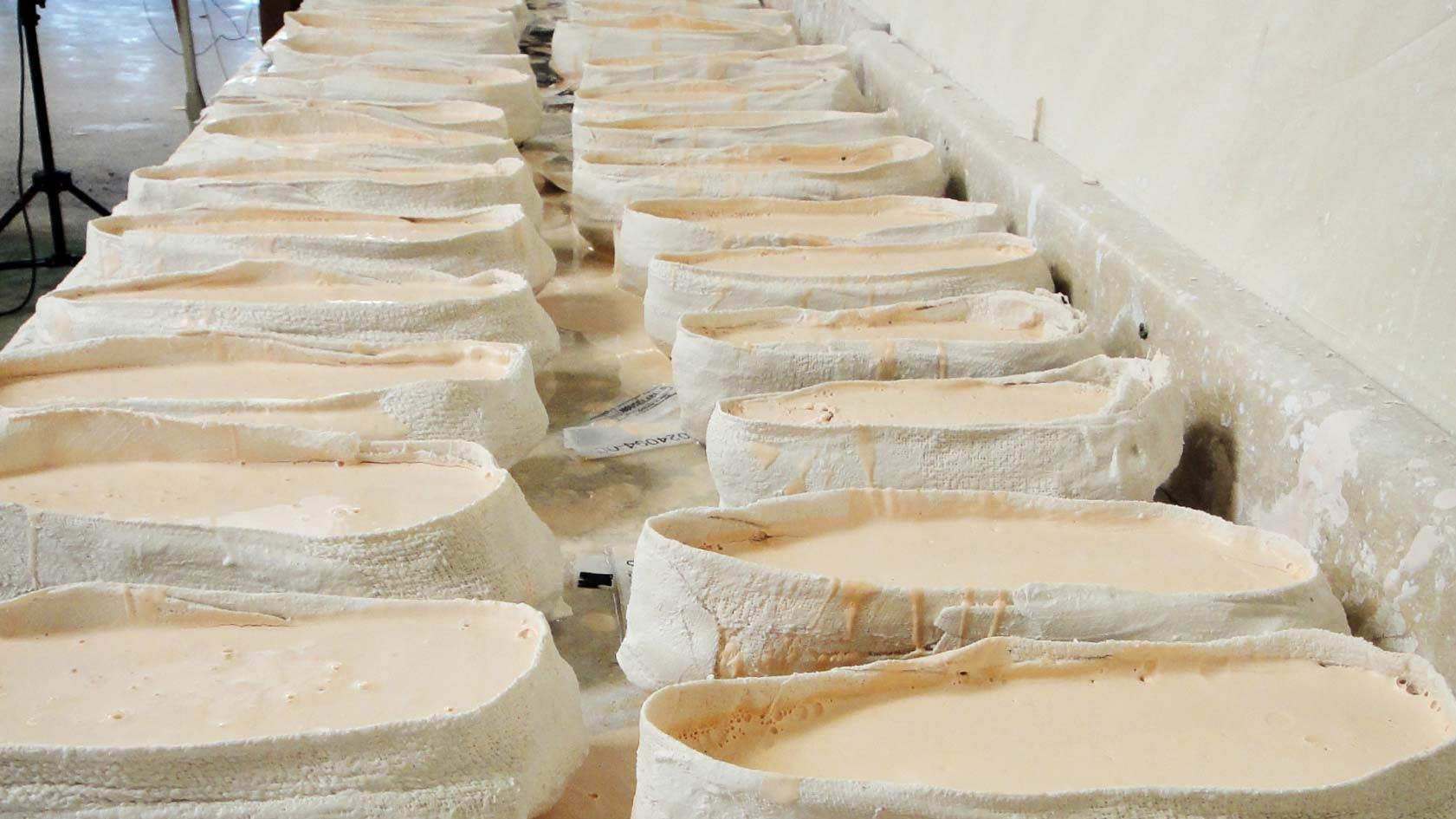 Plaster casts being left to dry and harden.
When foam impressions are received, technicians surround the edges of the impression with plaster, to avoid spillage.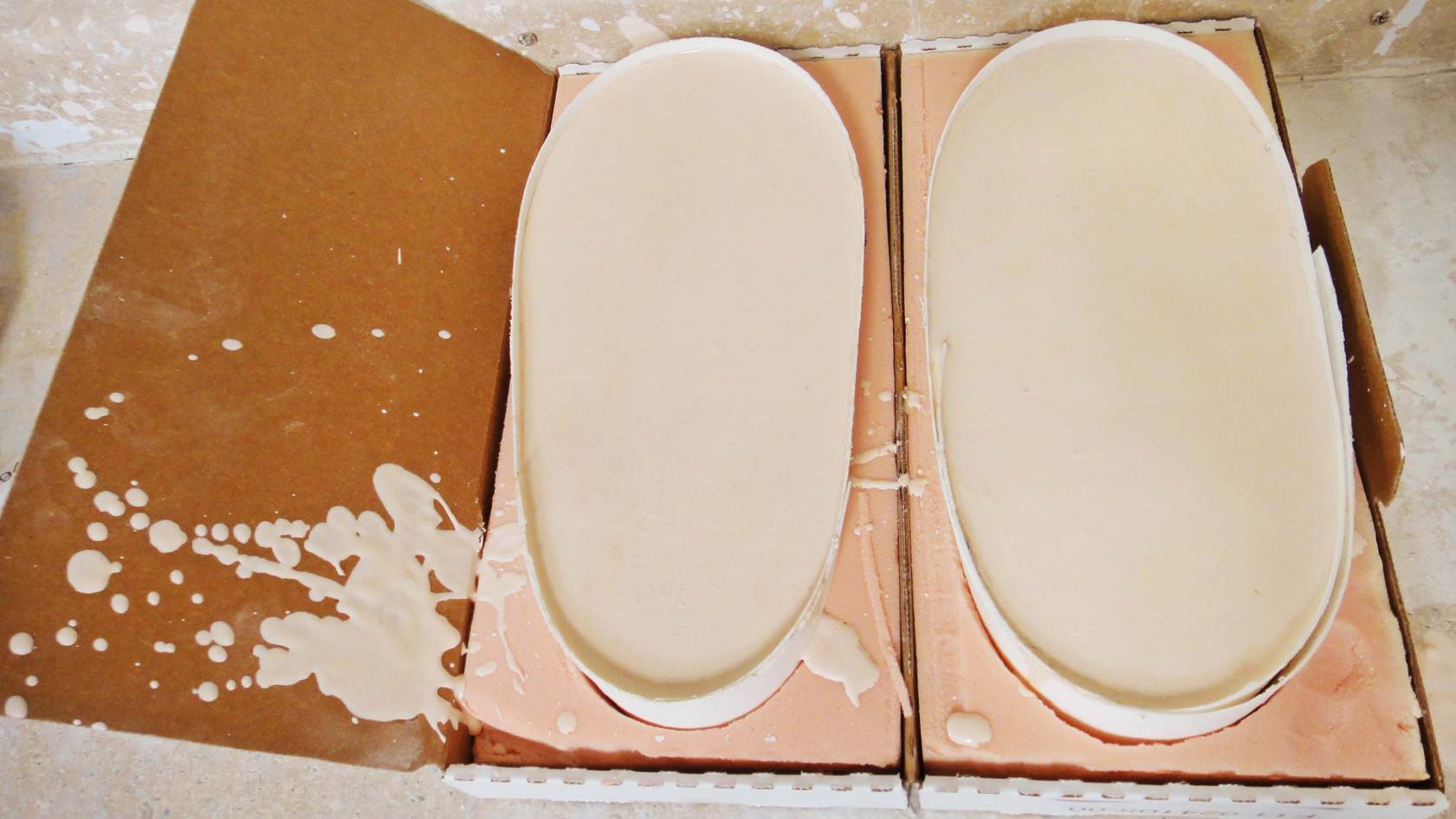 Plaster is poured into the entirety of the foam impression within the new borders.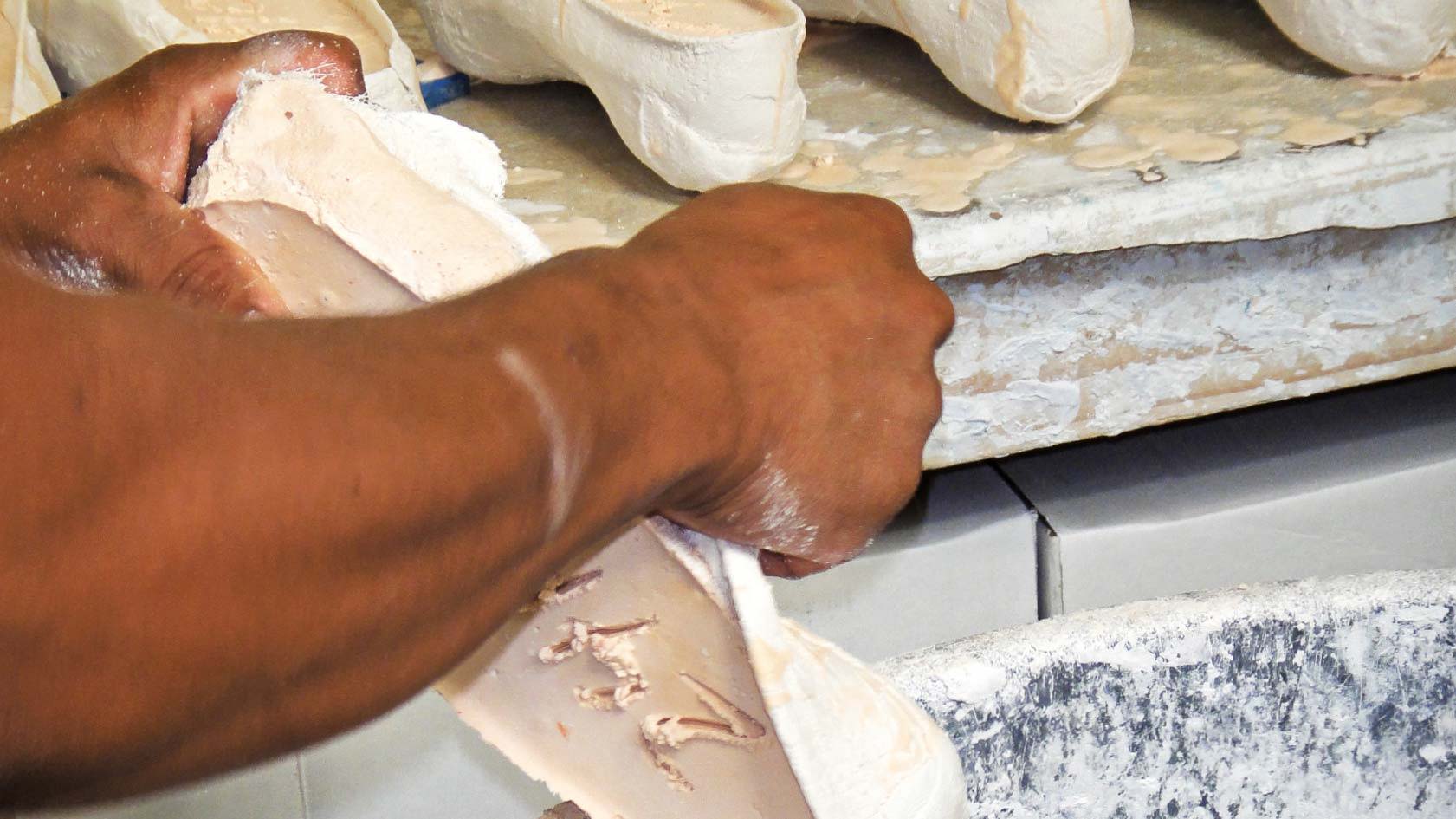 Before the plaster of the positive model has dried completely, the serial number is added to the positive model. After the drying is complete, the slipper cast can be removed.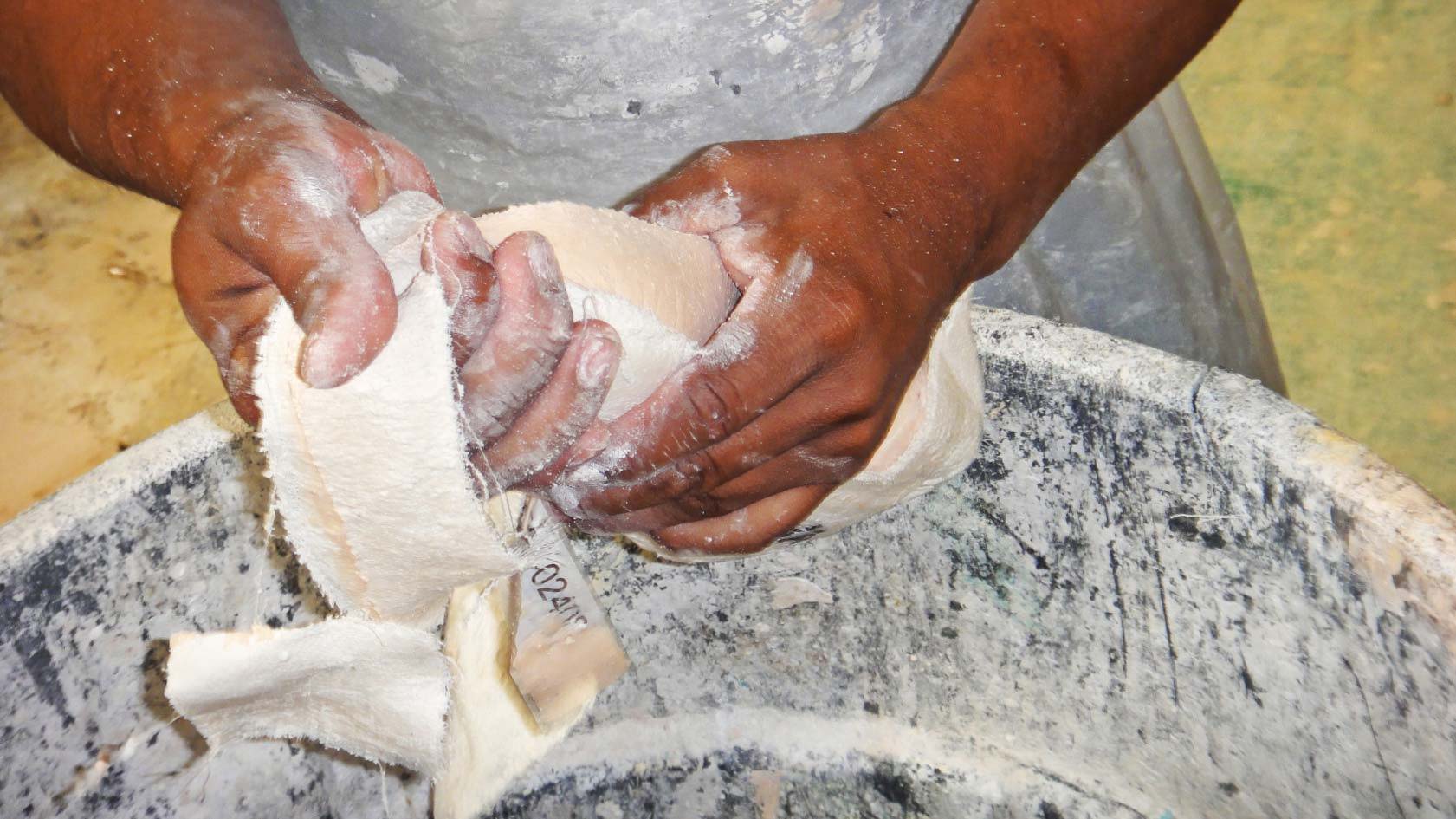 Plaster slipper cast being removed.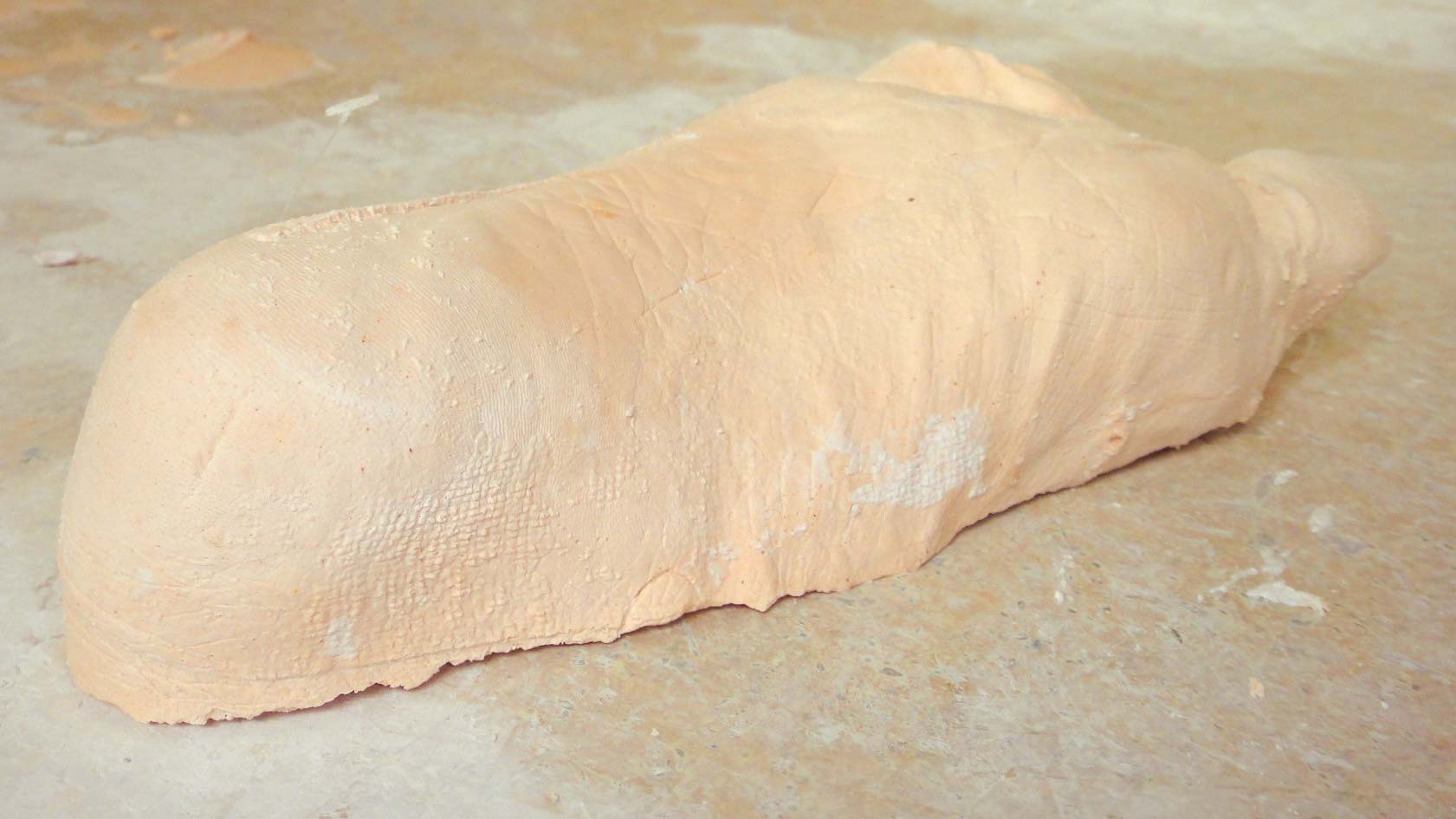 A congruent plaster positive model is revealed.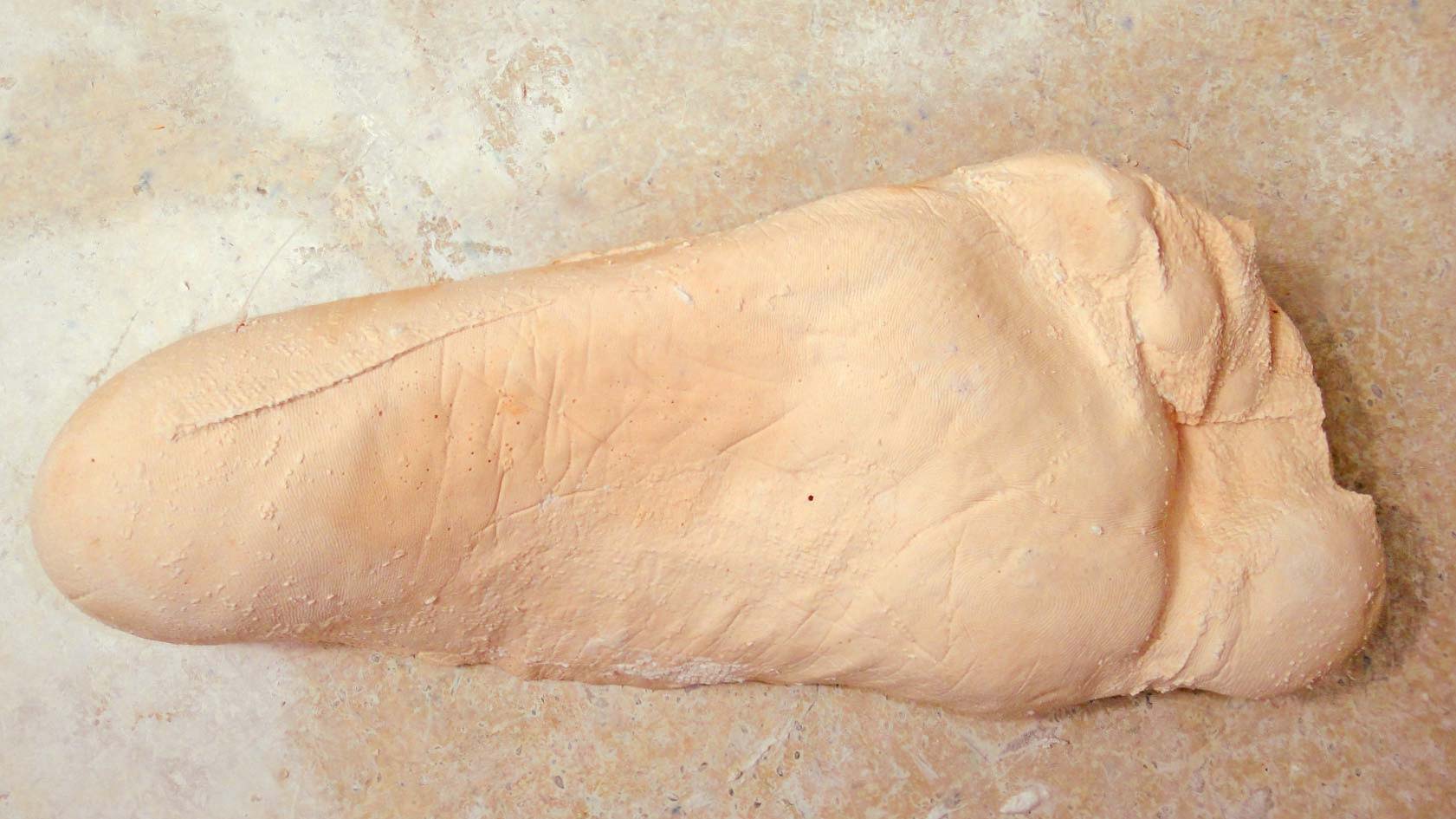 Another view of the rough positive model.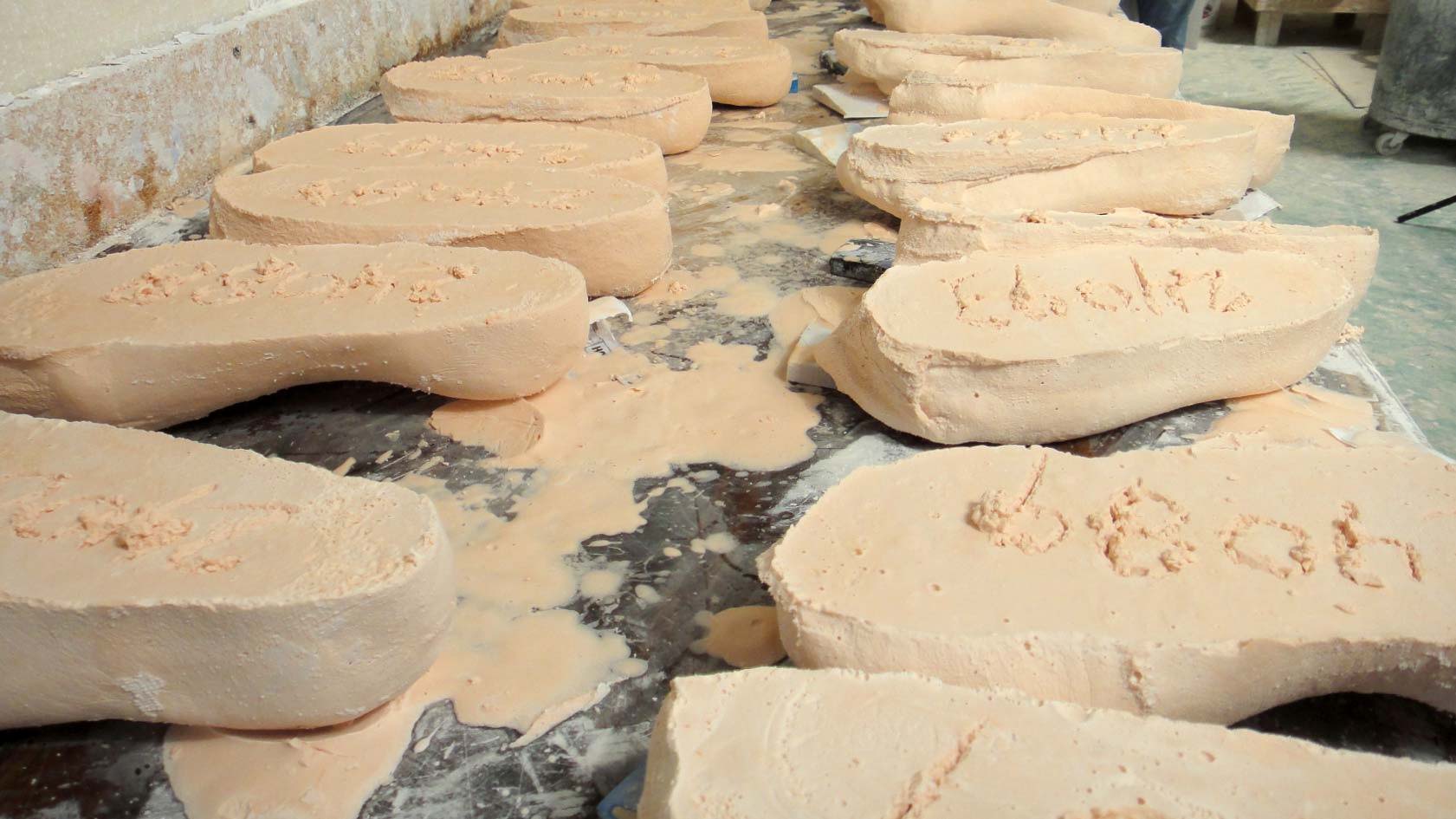 Bilateral positive models being matched up.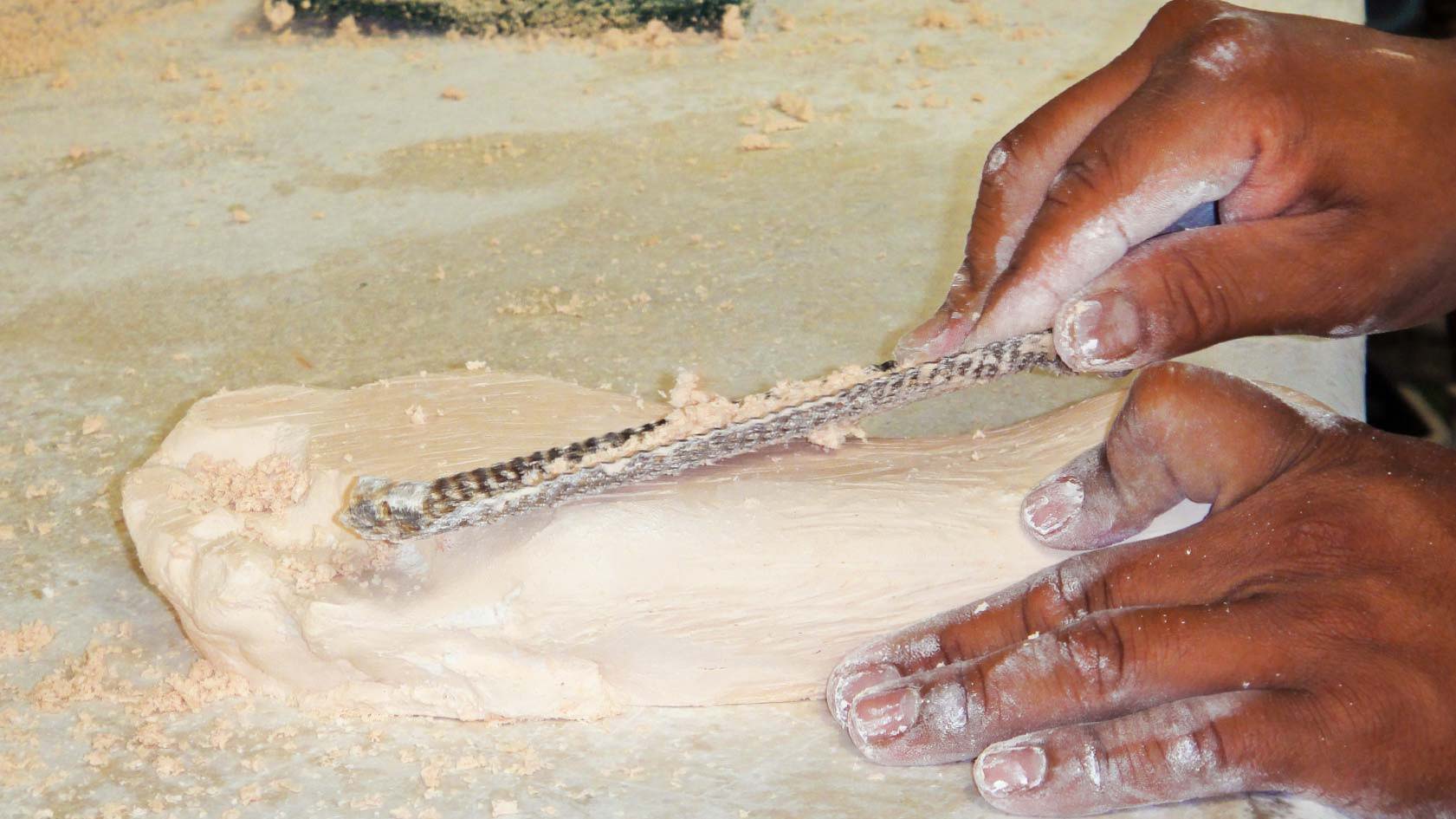 Technicians then smooth out the rough edges of the positive model.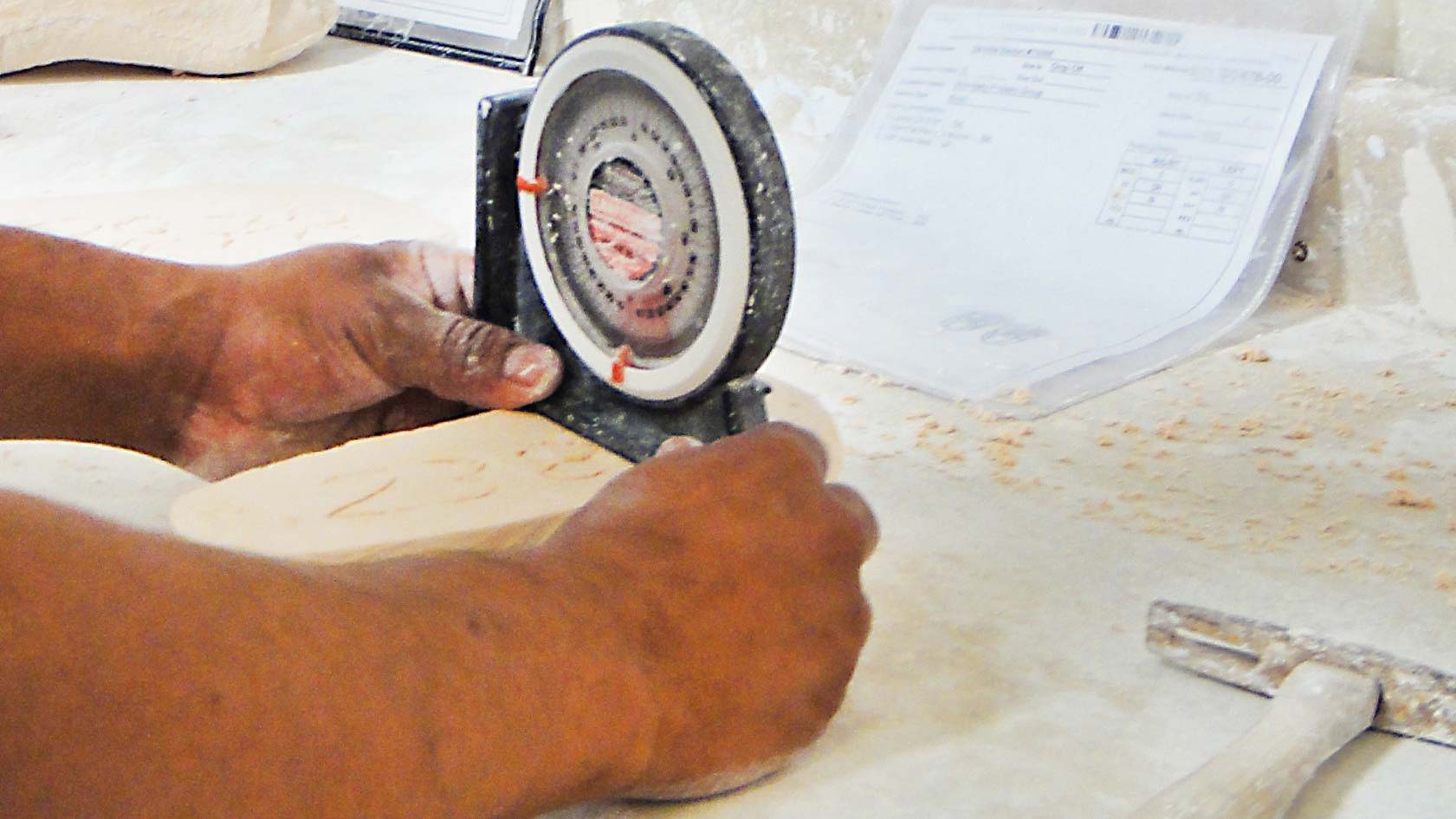 Per practitioner instruction, a level is used to see if the positive model is balanced properly.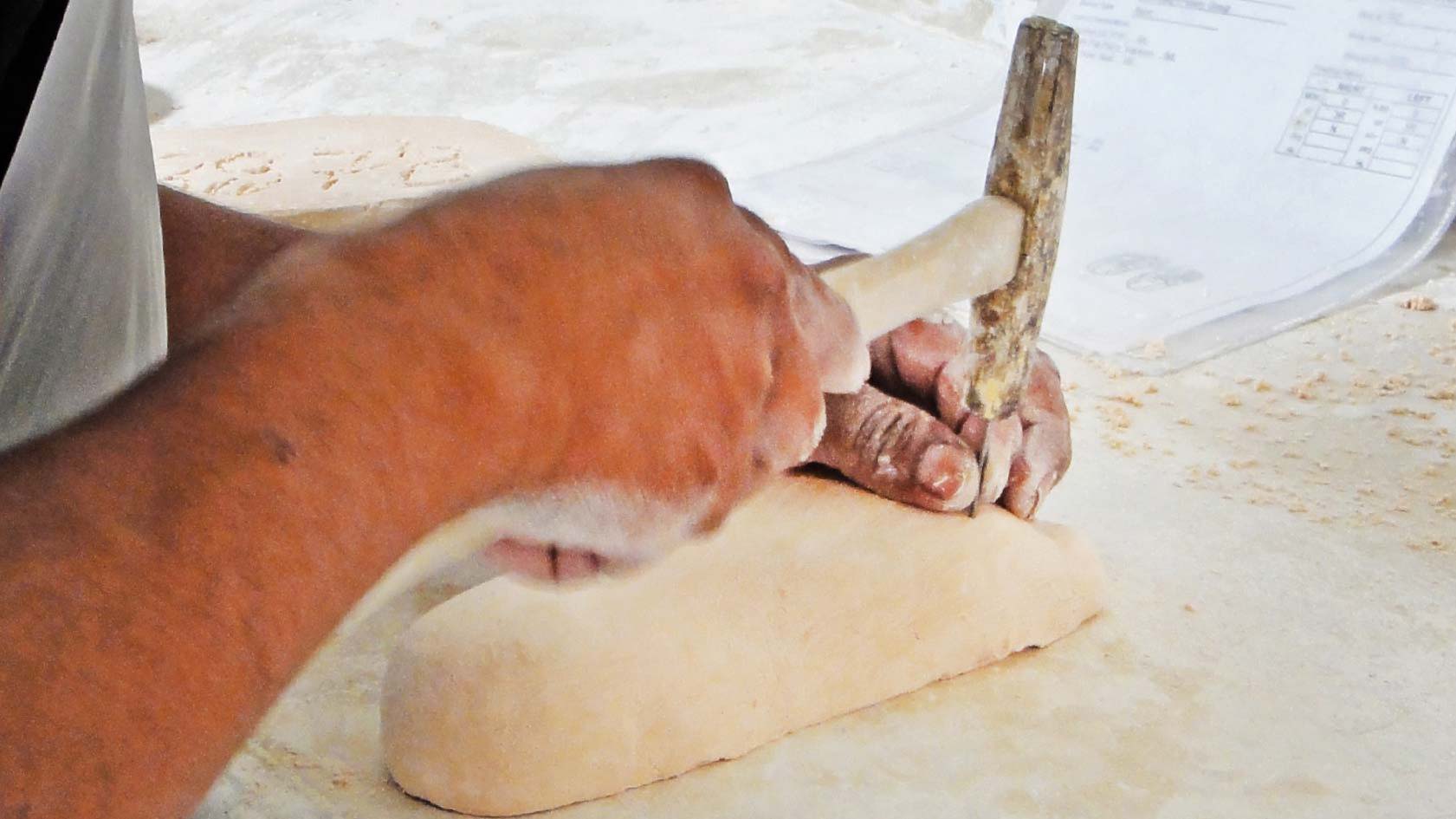 Because the forefoot is not properly balanced with the rearfoot, a nail is placed in the positive model. In this example a nail is added beneath the 1st metatarsal head.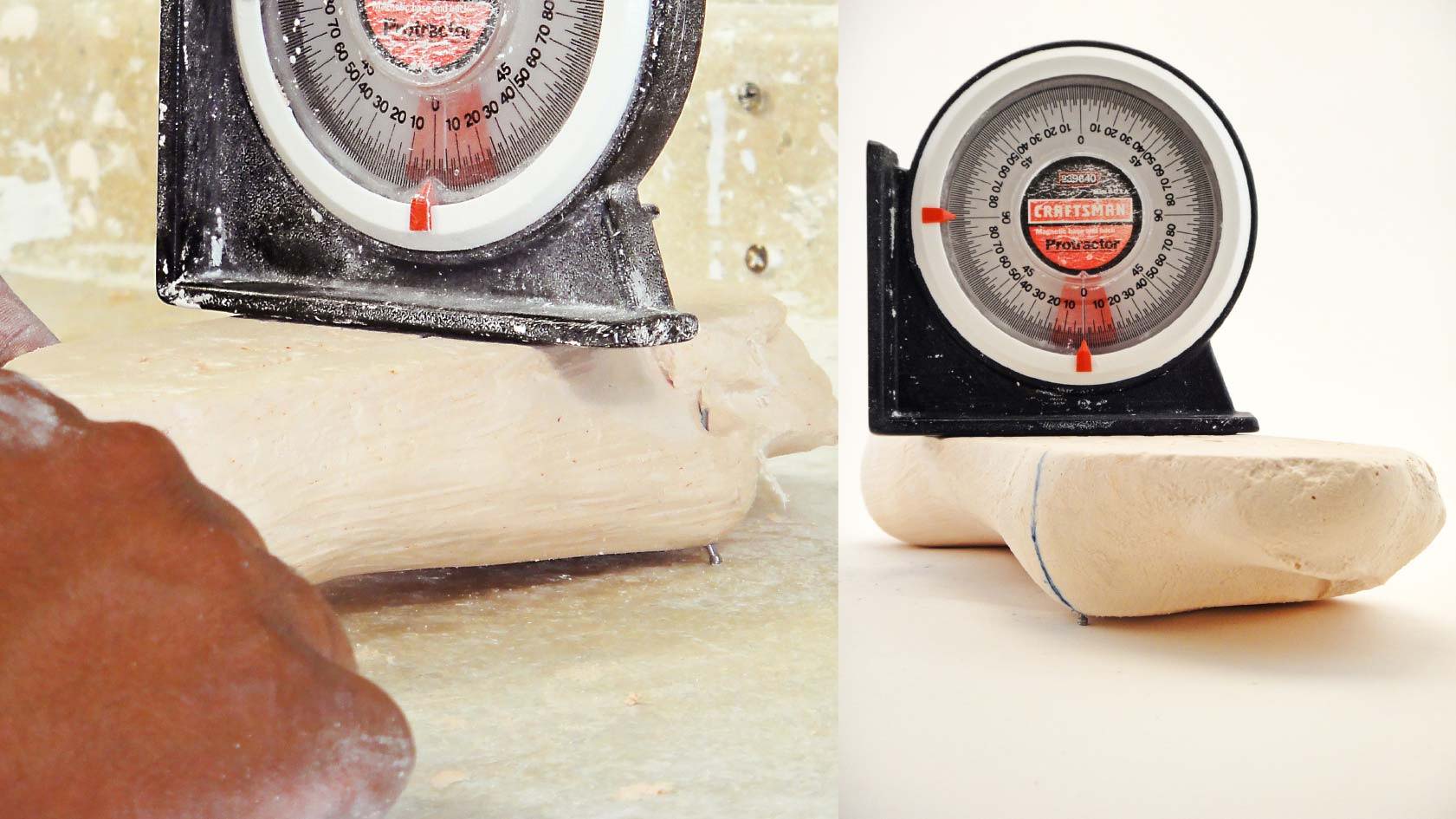 The technician adjusts the nail as necessary to achieve balance with the level. Afterward, the technician will apply plaster as necessary to the nail area to create a smooth transition.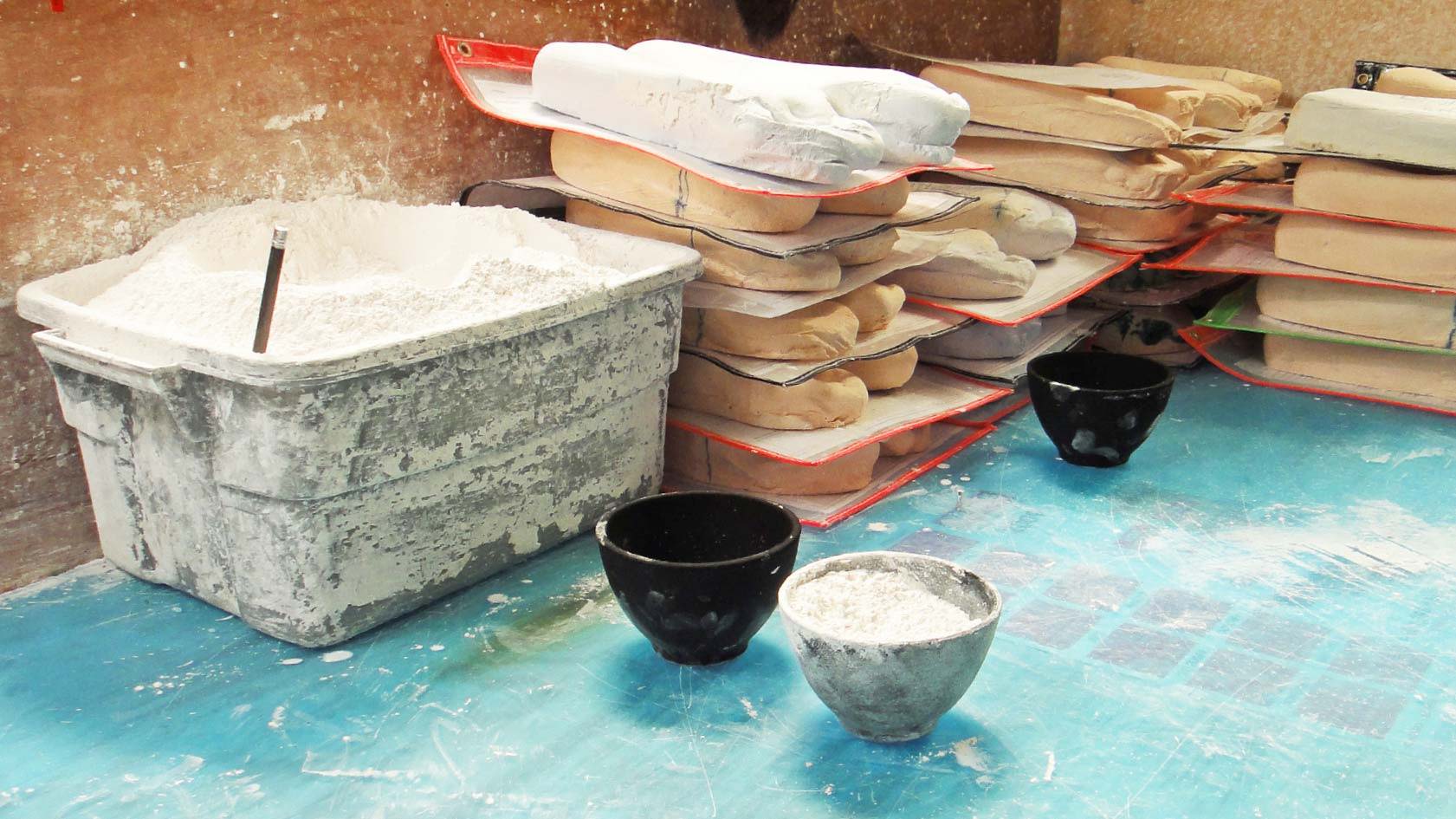 Additional plaster is prepped for lowering the arch, fat pad expansion and other requested casting modifications.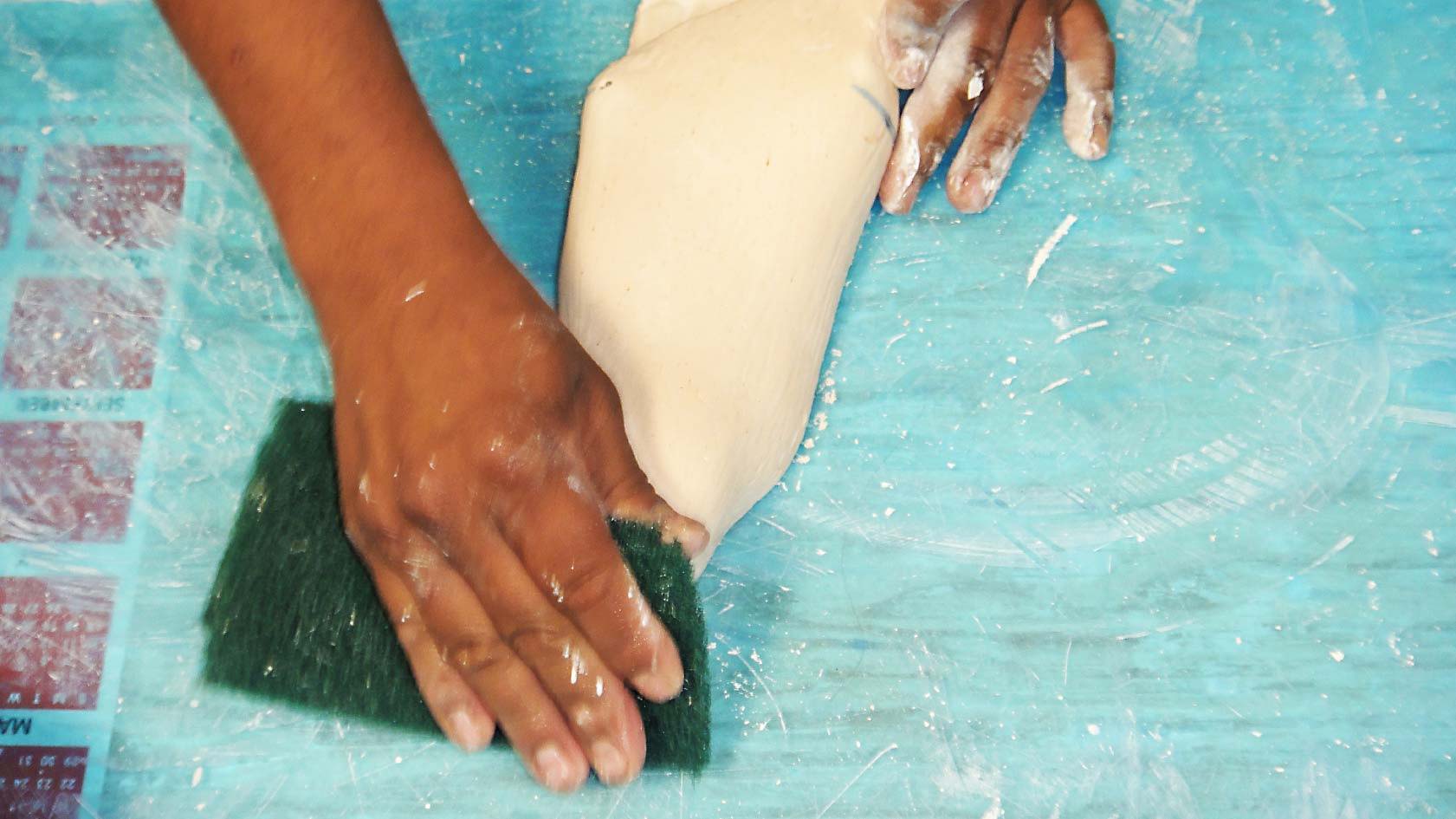 The positive model is marked with metatarsal head reference and smoothed with sandpaper to ensure additional plaster with adhere well.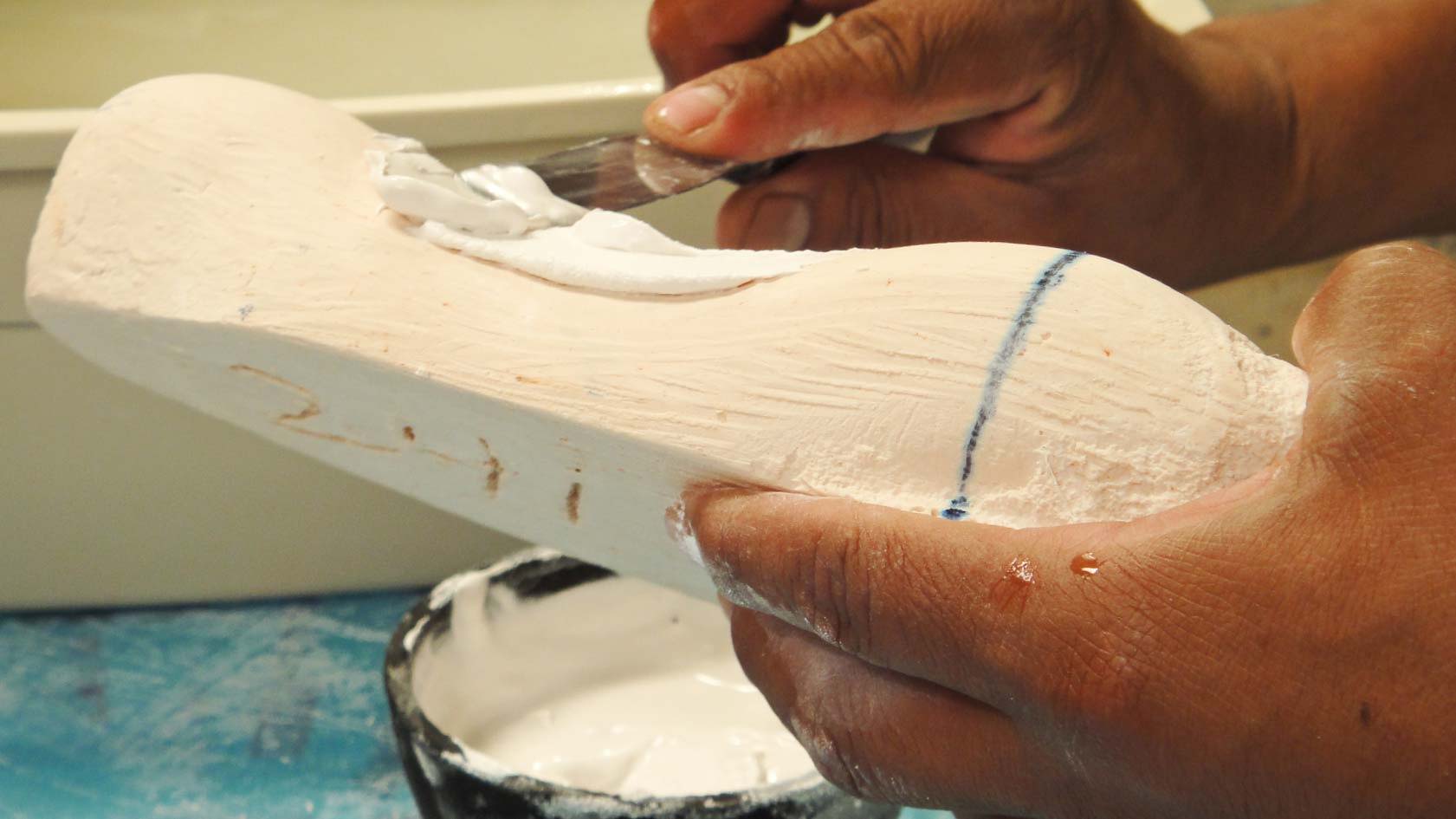 Additional contrasting plaster is added to the positive model. This example demonstrates how the lab lowers the arch.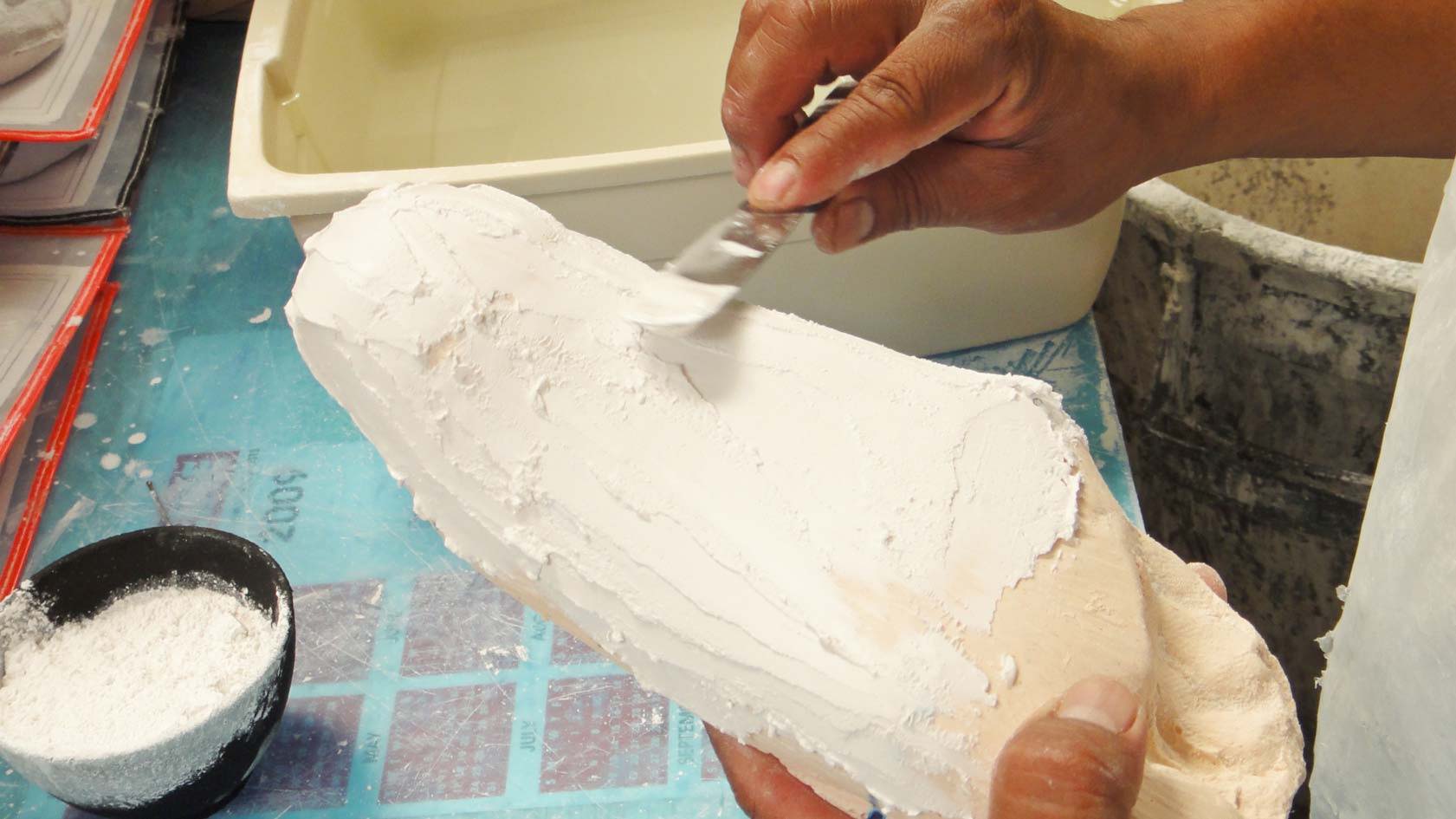 Additional plaster is added to the positive model. This example demonstrates how the lab accommodates for fat pad expansion.