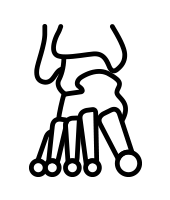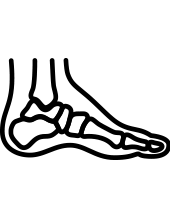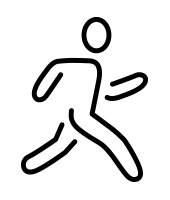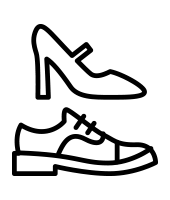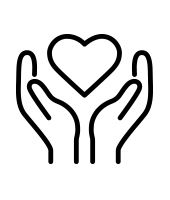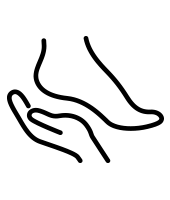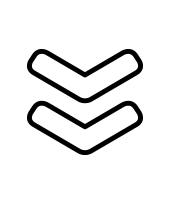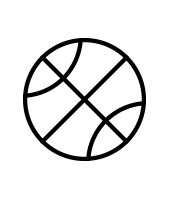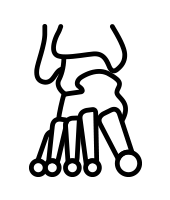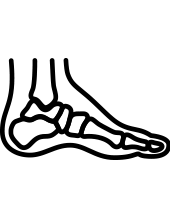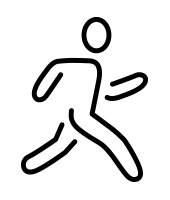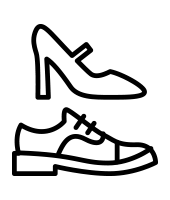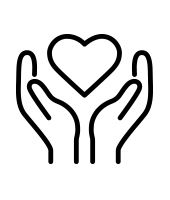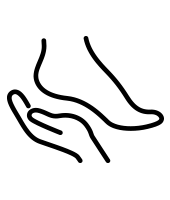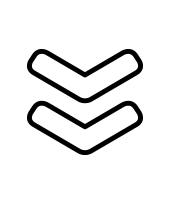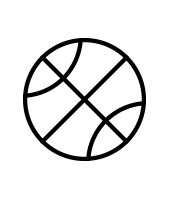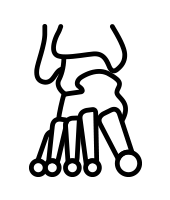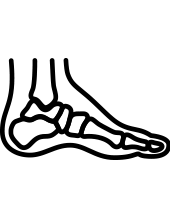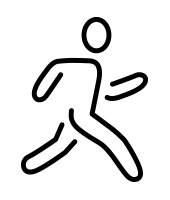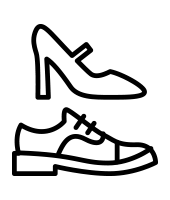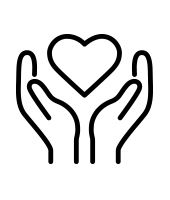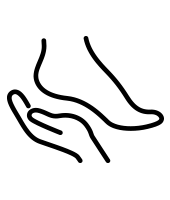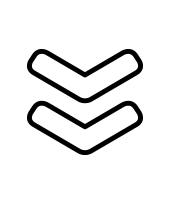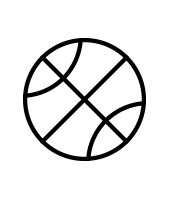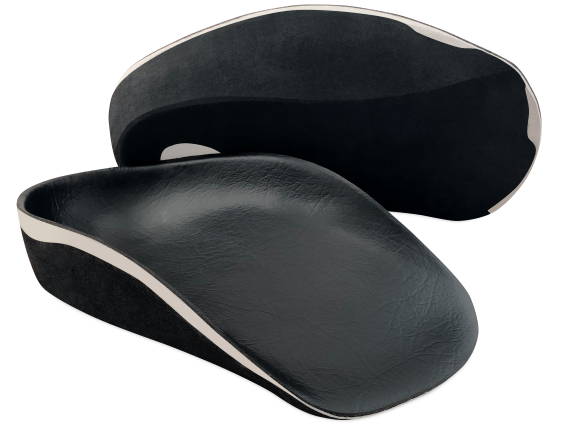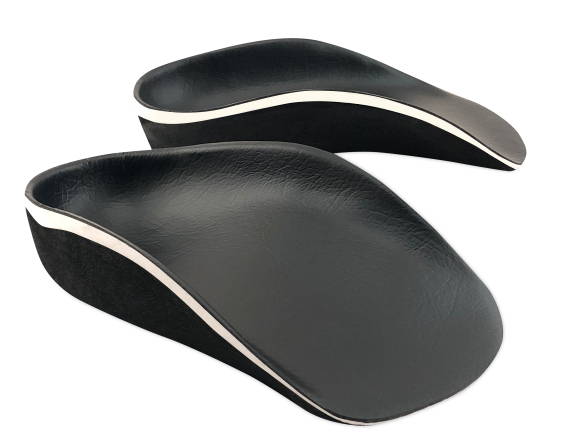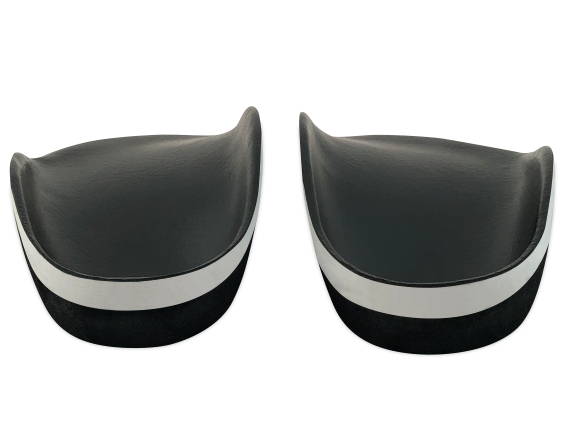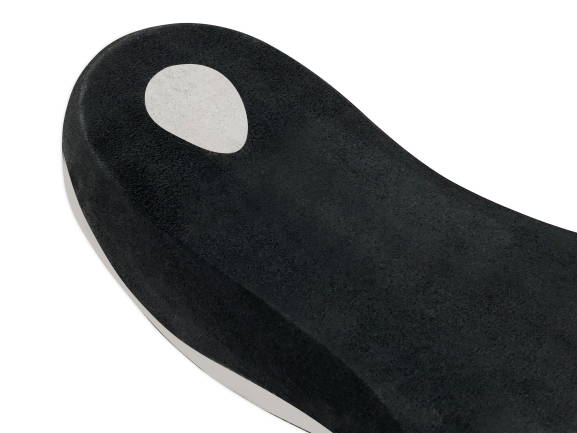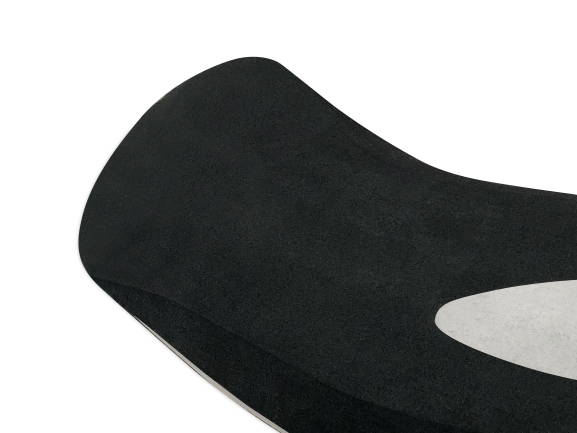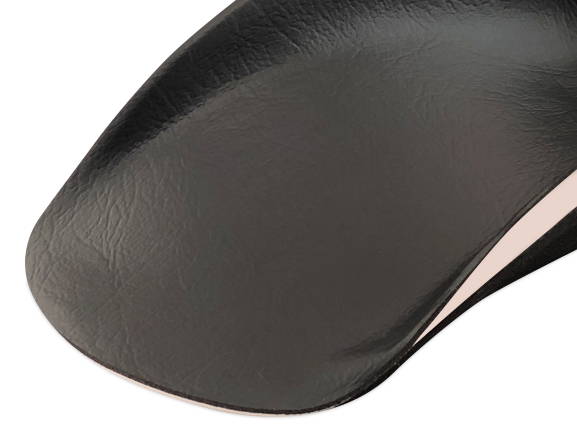 T9 - EVA UCBL
COMFORTABLE CONTROL
Suggested L-code: L3000
UCB TYPE

Custom congruent to patient using: Plaster, Foam, STS, 3D Scanner, Pedobarography, Existing Positive Model, Redimold
Current timing for delivery: 2 weeks. Expedited on availability.

Recommended For: Comfortable control, Active patients needing therapeutic control, Strobel or board lasted shoes with generous width in midfoot to allow frame filler to sit flat and level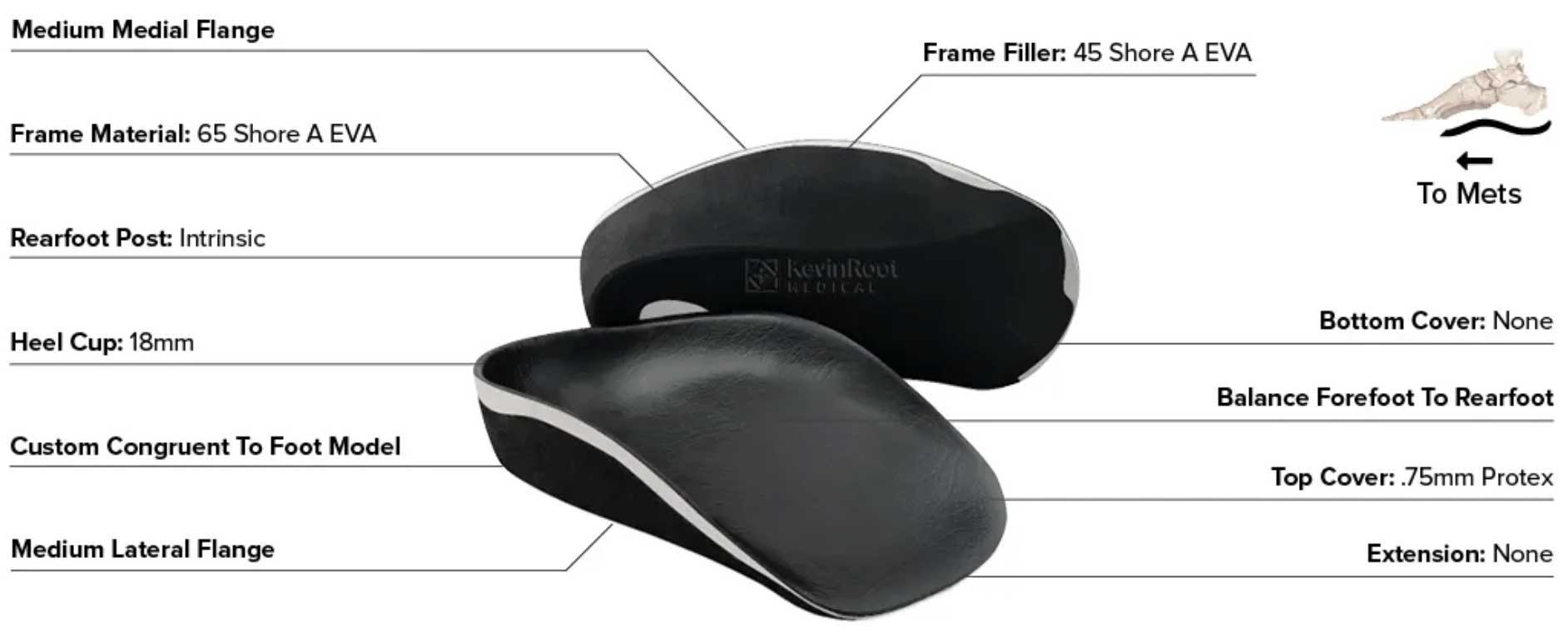 Clinical Indications: Ankle and Midfoot Arthritis, Overpronation, PTTD Stages II, III, IV
The EVA UCBL is Kevin Orthopedic's unique offering of the UCB style device that is designed to provide softer ground reaction forces while still providing substantial lateral and medial stabilization. This device is ideal for complicated presentations in patients who are active and require a lightweight device that is controlling but comfortable. The EVA UCBL features an all EVA frame per weight with high, soft medial and lateral flanges and EVA frame filler to control movement in the foot and ankle. It is covered with a durable Protex top cover to the metatarsals. The EVA UCBL is constructed with a positive model of the patient's foot and can be modified at the clinician's discretion.