Unique fit and support that brings style and comfort to life
Sale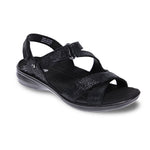 Revere Zanzibar Black Lizard (Women's)
Strap in for summer with Zanzibar, the sophisticated sandal with so much to offer. Three subtle hook-and-loop closures provide ultimate adjustability, while criscrossing straps across the forefoot add visual interest.
3 points of adjustability to customise the fit.

Soft leather uppers and linings.

Light midsole and outsole construction.

Removable PU insole, with cushioned heel for extra comfort and shock absorption.

Available in women's whole sizes 5-12.

If you are a half size, we recommend ordering the nearest size up. e.g.. 7 1/2 go to an 8.

Uppers designed with maximum adjustability for a perfect fit.

Orthotic friendly design with additional depth in the unit to accommodate custom orthotics.

To clean, wipe with damp cloth and air dry under indirect sunlight only.

Do not submerge in water or use solvents to clean products.
Revere Women's Shoes Sizing Chart
Find Your Feet
To choose the correct size for you, utilize our revere fit features below:
1. STRAP EXTENSIONS
Looking for more width, revere Strap Extensions provide an extra hald an inch of length to each strap.
2. REMOVABLE COMFORT FOOTBEDS
Out contoured foot-beds are removable, if you are wanting to insert your own orthotics into our sandals and shoes.
3. SHOE FILLERS
3mm full length fillers can be used in conjunction with our insert to provide a firmer fitting.
---
Ad P.
"I have worn these shoes daily for the past 2 weeks and they are so comfortable. They give great foot support and look really stylish."
Jan T
"I'm so happy to have found these sandals. The leather of the Teal Snake is soft and I can wear them with my custom orthotics or as they come with the great arch support. I love the 3 areas of adjustment so they fit perfectly. My only criticism is how variable the colour/pattern are on each shoe, but overall my feet and knees are very happy."
Ruth
"So happy to be able to replace my original pair I bought in Honolulu 7 years ago same fit, same color, was getting desperate, a very comfortable sandal to go with everything so am still walking on air or that is what it feels like."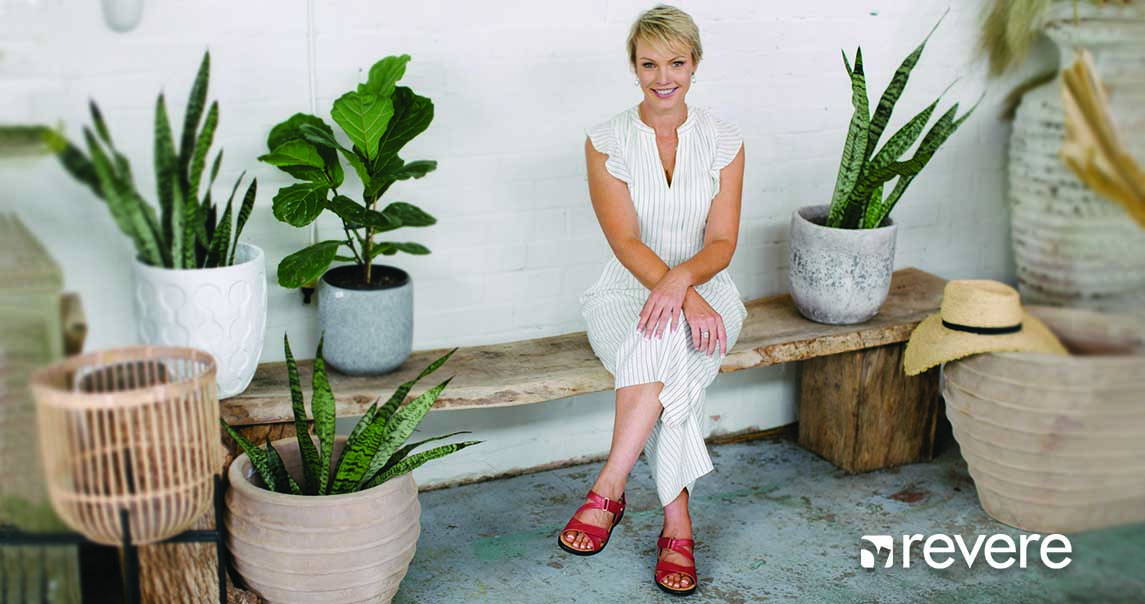 Unique fit and support, that brings style and comfort to life
---
Strap Trim Marks
A select range of our sandals have built in trim marks to allow additional customisation of your sandals, where the straps are too long across the foot. Simply find the stiches on your strap and trim directly in front, and voila, you have a pair of perfect fitting sandals!
---
Strap Extensions
Each pair of revere sandals comes with a set of complimentary strap extensions, helping to ensure a perfect fit. Adding an extra half inch of adjustability, revere's strap extensions are low-profile and discreet, allowing you to customise the length of your straps without sacrificing any style.
---
Removable Comfort Footbed
All revere shoes and many of our sandals feature a removable contoured footbed, allowing wearers with custom orthotics to insert them with ease. Designed in collaboration with leading footwear and medical experts, these revere shoes and sandals are compatible with most orthotics prescribed by your podiatrist. A deepset outsole unit leaves ample room for your custom device to fit comfortably and seamlessly into any revere shoe.
---
Cushion Zone Technology
Walking in heels can be uncomfortable. revere's innovative cushion zone, between the footbed and outsole, ensures ultimate comfort at the ball of your foot while you walk in our heightened footwear. The cushion zone technology has been tried and tested and is perfect for wearing your shoes all day, every day.
---
Full Lenght Fillers
3mm full length fillers can be used in conjunction with our inserts. The filler can be placed under the insert to provide a firmer fitting, if you are experiencing any slipping or movement. The filler can also be trimmed to ensure the perfect fit with our shoes, and can also be used with custom orthotics if required.
---
Forefoot Fillers
revere forefoot inserts are the perfect solution when 3/4 orthotics are required to fill your sandals and slides. We have used materials that can be trimmed or customised to fit. Our inserts provide a simple and easy solution to personalise the fit of your sandals, whilst providing full support and control of your orthotics.