#1 Recommended Shoes by KevinRoot Medical
Sale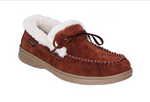 I have been using Orthofeet footwear and foot orthotics for my patients for over 15 years, and I can attest that they offer the best solution for people with sensitive feet, including those with foot pain, diabetes and arthritis. These shoes are designed with unique ergonomic features that cannot be found in any other brand. My patients love them, and in fact I wear them myself daily, as they are the most comfortable shoes I have ever worn.
- Steven Gershman, DPM
ORTHOPEDIC SHOES
DIABETIC SHOES
MONK STRAP SHOES FOR WOMEN
WIDE SHOES FOR WOMEN

Walk Comfort & Pain Free or Your Money Back!
Tuscany men's moccasins offer a non-binding fit, extra room for toe movement, and maximum protection against pressure points. The anatomical orthotic insoles and the ergonomic sole offer cushioning support and excellent stability, making every step you take soothing with comfort.
Orthotic support - contoured orthotic insole, with anatomical arch. Forms to the contours of the foot, and helps alleviate pain at the heel, foot, all the way up the knees, hips and lower back.
Easy gait - Light-weight sole with air cushioning and Ergonomic-Stride(TM) design. Softens step, enhances stability, adds spring to your step, and helps facilitate foot motion.
Protective Interior - Soft, seam-free interior lining. Eliminates pressure points and friction against skin, offering superior protection.
Superior Comfort Soft, non-binding upper design. Eases pressure, and enhances comfort, offering a superior solution for bunions and sensitive feet.
Adjustable fit- A lacing system that is looped around the heel. Enables to adjust the upper for a perfect fit.
Arch Support
Removable Insoles
Orthotic Friendly
Cushioned Heel
Extra Depth
Deep Toe-Box
Wide Toe-Box
Heel Cup
Shock Absorbing
Soft Uppers
Orthofeet Women's Shoe Sizing Chart
Widths
---
Diabetes
Plantar Fasciitis
Swollen Feet
Metatarsalgia
Ball of the foot pain
Morton's Neuroma
Neuropathy
Flat Feet
Sciiatica
Knee Pain
Heel Pain
Heel Spurs
Over Pronation
Arch Pain
Corns
Calluses
Arthritis
Osteoarthritis
Rheumatoid Arthritis
Bunions
Hammer Toes
Morton's Neuroma
Achilles Tendinitis
Back Pain
Product Care:
For Suede leather: Use a brush and a cloth.
For Full Grain Leather: Use shoe cream.
Material:
Leather

60-DAY WEAR TEST Try Risk Free
FREE Returns & Exchanges
Hassle-Free, 60 Day Return Policy
---
Michiel Dillon
"I am 72 and have several kinds of feet and leg pains. This product allows me to get around the house all day with minimal pain. These slippers are sturdy with non-skid soles. I feel safe from falls wearing them."
Michael Snow
"I already had a pair of the open heel slippers, two pair of Casual shoes, and a pair of walking shoes. All from OrthoFeet. I have replaced my old footwear and my feet, knees, back, and entire body feel better. I am diabetic with two hip replacements and a knee replacement. OrthoFeet has made a huge difference in my life."
Susan Zaragoza
"My father loves his slippers we got from your company, It helped with his neuropathy, his feet don't hurt as bad anymore, and ordering was so simple and the size was perfect . thank you for making ordering easy ."
Debbie S.
"My husband's feet were hurting so badly from old slippers so I searched for better ones. I'm so glad I bought the Tuscany slippers for him. He absolutely LOVES them. His feet are very happy! Thank you!"
Trucker Randy
"I got these today,... Right out of the box,...a PERFECT FIT (14W)!!! They feel like they are already broken in,...molded right to my feet with great arch support and a REAL cushioned heel,....THANK YOU!!!"
Dave A.
"I just got the slippers yesterday and I was really impressed with the quality. The size I ordered fit perfectly and the slippers are comfortable. The built in support is there and the main reason I ordered them in the first place."
Claude Roy
"The past 13 yrs. I been stricken with a rare neuropathy that is extremely painful in all extremities. Wearing shoes and socks made life unbearable, we decided to try these as a last resort. Things are very tight for us due to medical bills, but we took the gamble! Did it pay off, I now am able to walk responsibly comfortably, with great arch supports etc.. Orthofeet will be my only shoe from this point on!"
Jackie Olsen
"Purchased for my husband who has had a stroke and also plantar fasciitis .
Extremly painful for him to walk. He loves them, true to size/width and very comfortable. He is able to walk a little more and stand a bit now. He wears them to PT as well. Very happy with this purchase and I will be back!"
James Warner
"These are very comfortable. The draw strings make it possible to adjust for a snug fit, and the soles allow one to go out on the patio or to fetch the newspaper. Cozy and warm lining keeps the whole body warm."
John Stitt
"These are fantastic and worth the high price. Fit is exact and extra wide is actually EW. They are a winter shoe with their fleece lining. On one hand I've been tempted to wear them to bed -NOT, and on the othe to weather them to work ......maybe on casual day. Very warm supportive and comfortable. Hope they last!"
Robert Hastings
"I wear orthotic braces in my shoes due to ankle injuries. I have worn Orthofeet shoes with the braces during the day for 11 years. I wanted something to walk around the house without the braces (barefoot out of the question) and these are perfect.
James Donohoe
"The Tuscany was the third pair of shoes I have bought in the last couple of months to ease my heal pain. The street shoes have done the job when I am out and around and the Tuscany slipper is great around the house. Before wearing the shoes from OrthoFeet my heal pain was so bad I had to limb constantly. Now the pain has subsided something like 90% and I am very pleased. The Tuscany slipper gives a relaxed feeling and still give good support. Thanks OrthoFeet!"
Katrina Powell
"My husband has refused wearing good quality slippers, especially purchased through the internet! Well, when he started complaining about a sore toe, it was now my chance to go ahead and get him the support and comfort he needed. Yippee, I'm happy to report that he loves his new slippers! His toe feels better and his feet feel so much improved. Another plus is that he's becoming a believer in ordering items through the internet. ;) Thank you for a great product!"
Leonard Calderon
"When I first ordered my slippers from Ortho, I was so happy to have something that fits and the most comfortable slippers I have ever had. This prompted me to order the moccasins. I am just as pleased as I was with the slippers. And I recommend them highly."
Bo Frazer
"My husband has been wearing moccasin slippers forever, because all other shoes hurt his feet, but I couldn't stand to see him wearing them out all the time. These are more like real shoes that he can wear out, and he says they are very comfortable, so we are both happy!"
---

The primary focus of the OrthoFeet brand is to offer the ultimate comfortable and functional shoes, orthotic insoles and socks. By combining athletic footwear technology and therapeutic detailing, OrthoFeet footwear offer the highest level of comfort and protection for sensitive feet.

Finding the right pair of shoes can be a tiring process, especially when faced with a foot ailment.

Orthofeet is also offering innovative high heels, which are biomechanically engineered to offer the world's most comfortable heels.

OrthoFeet employs biomedical engineers to build innovative footwear products, designed to alleviate the symptoms associated with various foot conditions, such as Plantar Fasciitis, Heel and Foot pain, bunions, corns, calluses, and neuroma, and products for individuals with diabetes, arthritis and Neuropathy.
Bioheels allow users to customize the support under the arch and to adjust the space inside the shoe, providing a perfect fit and eliminating foot slippage at the heel.

OrthoFeet products have been proven to help millions of people looking for comfort shoes, diabetic shoes, therapeutic shoes, arthritic shoes, orthotic shoes, foot orthotics, removable insoles, seam-free socks, non-binding and non-constrictive socks.