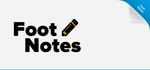 From the desk of Kevin B. Rosenbloom 
Here's a dose of what I'm pondering and enjoying this week ...


Life Begins: Crash Course Big History #4
As I roam the topics of mismatches due to hard substrates and evolutionary foot morphology, it brings me to the processes of how evolution works and the origins of life itself. My curiosity led me to Hank and John Green, who provide a concise and entertaining video of the origins of life. It's a bit whacky, but they cover an interesting subject and produce a useful resource for those who want to know what happened 3.5-3.8 billion years ago on this planet.
Watch here
READ...
The Insect Apocalypse Is Here
By Brooke Jarvis
This is an interesting article in the New York Times. Our biodiversity is changing, by numbers. It's an observable shifting baseline. I wonder about how our rapidly changing environments and baseline biodiversity have effected our longevity life performance now and in the future. Read here
Benn Boshell: The Heel Pain Expert Podcast
Benn Boshell's Heel Pain Expert podcast just started and is already an excellent option for clinicians on the go! Episodes get right to the point with most ranging from 7-20min. This 7 min. episode dissects a recent research paper that discusses the proximal medial gastrocnemius release for plantar fasciitis. For clinicians who want to remain updated on research but don't have the time to read these dense academic articles, I highly recommend this podcast! Listen here

CLINICIAN CORNER
Hey Everyone,
Throughout the years, clinicians would inquire about the durability of top covers, particularly the difference between two favorites: Prolite and Spenco. To start, getting the larger 3mm thickness of either material over 1.5mm(Spenco)/2mm (Prolite) will provide greater longevity. The perforated Prolite top cover is lightweight, great for athletic or sweaty patients and is the more durable amongst the two. The Spenco top cover is made of two materials, nylon and neoprene rubber (wetsuit material). Although Spenco does provide excellent shock absorption, comfort, and temperate range, the nylon surface will delaminate over extended wear because the nylon absorbs and holds moisture for longer periods of time. So if you have a patient that will be using orthotic inserts while doing very strenuous activities, Prolite might be your best bet; but the Spenco does offer a different kind of comfort that is useful with less activity frequency.

Hope this helps with you and your patient's preference!

Want to receive more messages like this? SIGN UP
Read, listen and watch important industry information to help your clinic with your orthotic business.